These guys must get laid a lot. Not that having acrobatic sex with as many attractive people as possible is every musician's dream, but … wait. Yes, it is. Anyway, not since The Hanna Barbarians or maybe even the John Price Band has the Fort seen such a group of shaggy dudes with enough bona fide sex appeal to be able to step onto a stage and produce a veritable hurricane of bras and panties (and perhaps boxers).
What the dudes in Vodeo look like, I'm not really sure. I've seen only one of them up close, bassist/vocalist Jacob Pullig, who works for the Weekly in sales, and I've seen the rest of them only through the dimly lit, tightly packed confines of The Grotto. No, Vodeo's –– and the Barbs' and Price's –– real heat is on wax.
Recorded in Colleyville at AudioStyles with owner/producer Taylor Tatsch (The Orbans, Jetta in the Ghost Tree, Shadows of Jets), the debut recording by the Fort Worth quartet formerly known as Shake the Moon slithers and slinks like a vintage Heatwave or Commodores joint but rocks and rolls like Toto or Fleetwood Mac at their polyester-flingin', coke-doin', orgy-havin' best.
Tightness. That's probably what you'll take from these five tracks. Tightness polished to a sheen so brilliant, you'll swear you see the reflections of Ambrosia and The Alan Parsons Project in the faces of frontman Jonathon Gehringer, keyboardist/vocalist Drew Harakal, drummer Jason Whorton, and Pullig.
The crisp performances never take away from the grooves. Or the melodies. The catchiest track has to be "Light as a Feather," a juicy slice of yacht rock that Vodeo also laid down live in the studio for us last year as part of our annual Music Awards charity compilation CD. Smooth but also head-bangable, the song has an intro –– a slowly skipping bassline over a throbbing heartbeat of a kick drum –– that's straight out of the Book of Boz (Scaggs). After the shimmering, echoing twin guitars and handclaps (!!!) come in, Gehringer slips into his most comfortable Kenny Loggins satin jumpsuit and raises his pretty, whispery voice to the eye in the sky.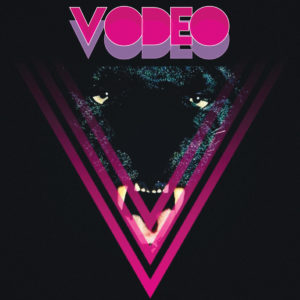 The chorus flips the script but never loses sight of the song's intrinsically smoooooth essence. To Gehringer's calls, the guitarists respond with dramatic, blocky, loud staccato riffage. The lyrics also go straight for the groin: "You got me," der der der-der, "Stiff as a board! / Light as a feather / Your skin is so cold! / I can make you feel better." Rrraaar!
Celebrating their sweet freedom in this relatively unchartered new musical landscape, Vodeo also gets slightly experimental. "You Feel It Too" pivots on a strong semi-jazzy groove over which Gehringer, his pipes distant, almost vocoderized, sasses about love and relationships. The lyrically repetitive chorus is followed by a bombastic yet twinkling sonicscape as refreshing as a summer breeze sweeping over Key Largo at sunset. (Hold on tight to your piña coladas.)
The guys in Vodeo steal away to dabble in nontraditional structures only occasionally. Believe it or not, they're much more comfortable in Top 40-land. Though perhaps not as memorable as "Light as a Feather," "Better Luck" is probably, uh, better, making it the best track. Mostly for technical reasons. In addition to a nifty little percolating breakdown of airy keys and muted guitar strings (trés Alan Parsons), the song has not one but two –– two! –– guitar solos full of lixxx hot enough to make Steve Lukather ride like the wind. Or go sailing. "Better Luck" simply has a tad more jangle, a tad more strut, a tad more oomph. It was probably written after "Light as a Feather," but that's just a guess. Don't sue me.
Whether you love it sincerely or sarcastically, yacht rock is hard to pull off without sounding like an imitator or, worse, an ironist. These Vodeo cats legitimize the sound by unabashedly updating it and toughening it up. Not only are they the best nouveau yacht-rock band around, they're easily one of the best, period. Vodeo is an exceptional debut whose most thoughtful tunes are ready for drive-time rotation –– from KXT to WKRP and all points in between.