Family detention centers, where women are held with their children while awaiting a hearing called a "credible fear" interview — in which ICE employees determine whether an asylum seeker is legitimately fearful for his or her life — were near nonexistent in the United States prior to 2006, when the T. Don Hutto Family Residential Facility opened in Taylor, Texas. Before the Hutto facility arrived, there was a single 100-bed family detention center in Pennsylvania. But the Hutto, operated by CCA, was an innovative strike for the private prison company: Instead of asylum seekers being given a notice to appear for an asylum hearing and then being released into the United States, CCA lobbied to open Hutto and house 490 women and children there at a per-night cost that far exceeded what CCA and other private prison operators were earning at prisons with general populations.
The CCA was immediately denounced by human rights groups for poor treatment of the families at the former medium-security prison. Children were forced to wear orange prison jumpsuits, and families were locked in their cells for up to 12 hours a day. The facility was finally closed to immigrant families in August 2009.
But beginning in 2012, a wave of thousands of families began arriving at the southern border. Most of them were fleeing a major increase in violence in Guatemala, Honduras, and El Salvador, much of it due to drug gangs making their way south from Mexico to open new territories. Those families — along with thousands of children as young as 5 or 6 and unaccompanied by an adult — simply overwhelmed ICE. In response, the Obama Administration announced it would prioritize family deportation in an effort to stem any further refugee crises.
Both CCA and the GEO Group saw the crisis as an opportunity and lobbied hard — and were granted permission — to open new family detention centers, promising that they would be more like family recreation areas than prisons. By 2014, when the wave of immigrants grew exponentially to 68,000 families, both CCA and GEO Group were ready for business. The GEO facility in Karnes, Texas, opened in August 2014 and now holds 737 women and children. The CCA's Dilley, Texas, facility opened in December of that year with several hundred beds and the capability to expand to more than 2,400. It currently holds about 1,000 women and children daily.
Both family detention centers, which are exclusively for women and children, with asylum-seeking husbands and single men held in different ICE facilities — are certainly less oppressive than a regular prison. There are no locks on the doors, the fridges are stocked with soft drinks and snacks, families can receive visitors regularly, refugee rights organizations are allowed to work with the women inside, and the walls are lined with paintings. But refugee advocates argued that they are still prisons –– armed guards stand at the front doors.
Katherina Obser, a program officer in the Migrant Rights and Justice Program of the Women's Refugee Commission, described the Dilley facility at the time as less than family-friendly.
"My impressions were troubling," she told me. "I think it's a very enormous, very barren facility. That was striking. The dormitories house up to 12 people each. They lack privacy — bathrooms and showers are at the end of a long hallway that runs outside the buildings. There are eight showers allotted to each 120 women and children, which isn't sufficient."
Obser has not revisited the facility in the past several months but is still not in favor of it.
"Overall, we're deeply troubled that the government continues prioritizing the detention of women and children seeking safety in the United States and prioritizing these cases for removal," she said. "Detention, even for short periods of time, is costly and creates enormous obstacles to accessing a lawyer or critical information needed to navigate the U.S. asylum and immigration process. It is not illegal to seek asylum, and yet we continue to see misguided attempts to deter this population who are fleeing violence and seeking safety. Detention for these women and children, many of whom are survivors of trauma and violence, continues to be inappropriate, inhumane, and unnecessary."
When both the Karnes and Dilley detention centers opened, it was not unusual for women to have to wait several months before they received their credible fear hearing. H.R. spent 11 months at Karnes before her hearing came up, and though she passed it, she was ordered to be deported at her subsequent asylum trial.
Those long waits in the detention centers have mostly been eliminated because of District Judge Gee's April 2015 ruling, which upheld a previous ruling — called the Flores Settlement (1997) — declaring that children in the care of U.S. Citizenship and Immigration Services (USCIS) (formerly the Immigration and Naturalization Service or INS) must be held in licensed childcare facilities. ICE, rather than simply shut down both Karnes and Dilley, interpreted Gee's ruling to mean that children could not be held for a long period of time in family detention centers and ordered both facilities to speed up the process of having a credible fear interview to 21 days or fewer.
Gee's ruling brought about troubling results: In addition to CCA's and GEO Group's filing for childcare licenses to allow the family detention centers to remain open, many more women found themselves facing fast deportation due to failed credible fear interviews.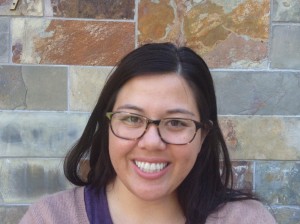 Cristina Parker, immigration program director for Grassroots Leadership, a nonprofit organization working to end the private prison industry, believes the faster turnaround time makes it more difficult for the women to secure lawyers for hearings.
"Gee issued a preliminary decision to enforce the Flores Settlement, which set standards for the care of children in INS custody," Parker said. "That settlement makes it clear that children must be held in open, licensed childcare facilities. With ICE's interpretation of it being legal to keep the women and children in detention for 21 days, well, that changes things.
"If there was anything we had been grateful for when these families were held for months, it's that there was time to assemble teams of support to rally around them," Parker continued. "But now that they're moving out so quickly, that's much more difficult to do."
Several refugee advocates believe the fast turnaround time also means that a lot of women who do not pass their credible fear hearing will not get a chance at a second one. And passing that hearing on the first try is very difficult. H.R. said she simply could not describe the exact conditions to which she was subjected  at her initial hearing, saying it was "too personal, too embarrassing."
Fisher noted that "in our haste to move families through the system, what we're really doing is putting most of them on the fast track for deportation. People in family detention are in the legal process called 'expedited removal.' It's a process that's been in place for 20 years, but it has always been discretionary. The Obama Administration has put asylum seekers into this process."
Bethany Carson, immigration policy researcher with Grassroots Leadership, told me that "the result of the shorter time in the detention centers is that a lot of women who have very real credible fear issues are going to be deported, women who should not under any circumstances be sent back to their home countries."
The numbers of those women, children, and men who are deported after seeking asylum in the United States is striking: Between January 1, 2014, and February 6, 2016, there have been 83 confirmed deaths of deportees in Guatemala, Honduras, and El Salvador alone, said Congressman Joaquin Castro, a Democrat representing a large portion of San Antonio, in a video made for the Center for American Progress, a progressive think tank.
 ******