On an oven-hot Sunday in July, the No. 25 bus pulled up to its stop at the intersection of Hulen Street and Camp Bowie Boulevard. The five of us waiting there stirred. We had been huddled beneath what little shade was cast by the small canopy (called a bus shelter) that stood next to a bench that was too hot to sit on. The bus doors opened, and its driver walked out and into the nearby Walgreens without saying a word to us. Apparently the bus was ahead of schedule, and we were going to have to wait.
"He'll be back," mocked Marcus Clark, a man in his 40s. "He's not going to leave you." He lit up a cigarette moments after telling me a story about a friend who has emphysema.
Clark has been using the bus every day "for years," he said. It's his main source of transportation.
"If I had one complaint, it's that they are too slow on Sundays," he said. "They need to improve that."
Chardrae Campbell has been riding the bus to get to and from work since finishing high school eight years ago, she said. She agreed with Clark about Sundays, but that was the extent of her complaints about the Fort Worth Transportation Authority, also known as The T.
"It's pretty much been the same this whole time," she said.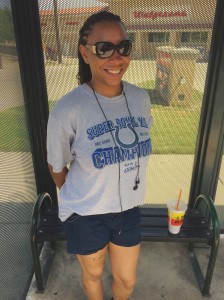 Eventually, the driver returned to his seat, again without saying a word, and the four other riders and I boarded. As it turns out, I wanted the No. 2 bus, which wasn't going to arrive for another hour. (Buses traverse Camp Bowie Boulevard every 15 minutes on weekdays.) Nearly an hour later, I jumped on my chariot and was whisked away to the Cultural District, where, after a 10-minute soaking hot walk, I made it to the Fort Worth Weekly offices.
The T is trying to entice people like me to ride: young (-ish, in my case) professionals who have cars but would rather not fight traffic to get to work. And The T is making that case with more urgency than ever before.
Established in 1983 to oversee public transportation in Fort Worth, The T is  partially funded by tax dollars from three cities: Fort Worth, Richland Hills, and Blue Mound. Most of the agency's operation involves managing 225 buses and 36 routes within its service areas. The agency also partners with Dallas Area Rapid Transit (DART) to operate the Trinity Railway Express (TRE), a commuter rail service that runs to Dallas and back with multiple stops along the way. In '83, Fort Worth voted to dedicate a half-cent of sales tax to fund the agency.
Over the past few years, The T and city, state, and federal officials have prioritized getting cars off the road. Through myriad grants, development programs, and construction projects, the transportation and transit landscape in Fort Worth is on the verge of looking completely different –– and a lot of the agencies' new sense of urgency is a reaction to the coming TEX Rail, a 27-mile commuter train that will connect Fort Worth to Dallas/Fort Worth International Airport.
Fort Worth and Tarrant County are expanding like Jiffy Pop, with more than 36,000 people relocating to within our county lines over the last 12 months, according to U.S. Census data. We're already the 16th largest city in the country, and projections by the Texas Water Development Board indicate that Cowtown's headcount will approach 1.5 million by 2040 –– a population surge of nearly 84 percent from 2014.
As government officials scramble to accommodate all of the Fort's new folks, the looming question is how to get people from point A to point B in such a rapidly changing environment. It's a like a demographic puzzle with pieces that are constantly changing shape.
For years, and particularly since Betsy Price was elected mayor in 2011, City Hall has encouraged a people-friendly brand of urban development. Areas like the Near Southside, Downtown, and West 7th have, to varying degrees, become more walkable and bike-friendly than they were 10 years ago. The city is covered in orange construction cones as roads are being built around the apartments, luxury condos, and different developments that are popping up around town at the pace of the Game of Thrones intro.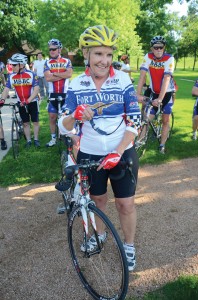 Transportation and transit challenges lurk in every corridor of the city: the permanent Frogger game that is West 7th; modernizing roads in the sprawling northern areas of town; implementing progressive neighborhood designs to poor areas; dealing with the traffic congestion caused by construction; finding funding for all of the starry ideas in the various government plans.
Earlier this year, The T unveiled its new master plan. This was around the same time the city released its master thoroughfare plan. Both encourage people to use public transit in a city that hasn't exactly embraced the idea of hopping on a bus or a train –– and that's not a coincidence.
Of the five largest cities in Texas, Fort Worth gets the least amount of annual funding for transit, according to 2014 tax data. The T received $61 million to serve a population of more than 825,000. San Antonio, which served 1.8 million people that year, received $159 million –– roughly 61 percent more. Houston, which spends the most money on transit in the state, had $672 million for a population of 3.7 million. That's 91 percent more in funds.
There's a palpable rush to get ready for the impact of TEX Rail. Fort Worth officials believe the line is necessary to compete with Dallas for tourism dollars coming from the airport. Last week, that project cleared a major hurdle when The T and the other planners received a letter of no prejudice from the Federal Transit Administration. The letter is assurance that, even though the federal agency hasn't yet given the project full funding, local authorities will be reimbursed for any money spent.
TEX Rail has its share of critics. The train is projected to serve more than 8,000 daily riders by the end of the first year of service and more than 13,600 by 2035. But one of the more controversial parts of the line is how it's being funded. At the moment, the project is only halfway to its $1 billion goal. The feds have pledged enough money to finish construction, but with our country's political future so uncertain, many critics of TEX Rail see the project as a potential tax boondoggle.
Chief among the project's detractors is Republican State Sen. Konni Burton from Colleyville. She and others worry that local tax payers will have to shoulder the burden for a project that Burton and company feel not enough people want.
A lot of the future of Fort Worth's public transportation needs hinges on The T, which has plenty of detractors, who say its reputation for being slow to add bus lines in growing areas doesn't inspire confidence in the big ideas of its master plan. Despite the fact that The T has had a lot of turnover on its board and only two years ago hired a new president, Paul Ballard, many are still skeptical that the organization can lead us into a new-look transit world.
Kevin Buchanan, who pens the Fort Worthology urban development blog for the Fort Worth Weekly and has been writing about urban development for more than a decade, is skeptical that any part of The T's master plan will be implemented in a timely fashion.
"There's a lot of good stuff in the master plan," he said. "That's encouraging. My problem with it is that their track record doesn't give me much confidence. It took forever for there to be more stops on 7th Street after all of the residents started moving in over there."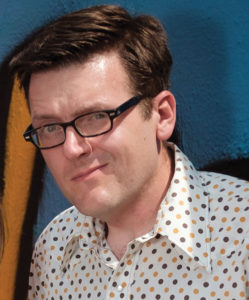 He and others are still reeling from what they feel is a missed opportunity when the Fort Worth City Council pulled the plug on a streetcar project while it was still in the early phases.
Mayor Price said she's optimistic that, with enough support from the city, people will eventually come around to public transit.
"We're never going to pour enough concrete to accommodate all of the cars and buses we'll need," she said. "So it's really about reeducation … and making plans to increase public transit and making it easier and more affordable for people to use."
******