Almost a decade ago, the city hired an engineering company to research the possibility of a streetcar in Fort Worth. HDR Inc. conducted a study in 2009 that found 75 percent of residents supported the transit system. In 2010, the project seemed all but certain, and HDR concocted a starter system that would have linked Downtown, the Near Southside, and the forthcoming Trinity River Vision areas with a modern streetcar running every 10-15 minutes. The city was awarded a $25 million federal grant and even had a letter of support from private investors who guaranteed the system's costs.
To the surprise of many, the City Council voted down the proposal –– a couple of the Council's vocal proponents of the streetcar, most notably Mayor Mike Moncrief, flip-flopped when it came time to actually vote. Whispers of the deal being squashed by a wealthy Downtown powerbroker (surname rhymes with "glass") abounded. Rumors spread that Sundance Square movers and shakers didn't want a train taking bodies away from Downtown. Many believed that those same Downtown interests didn't want the streetcar competing for the attention of Fort Worth voters with a proposed arena on the horizon, despite the fact that the two projects were being funded from different sources. Representatives of downtown business interests denied these reports.
The 2010 streetcar project was just the most recent in a long line of failed transit improvements that have come and gone in Fort Worth's history. In the early 2000s, Fort Worth examined a series of DART-style light rail lines radiating out from Downtown. In the late '90s, a streetcar line to the Stockyards was on the table, but nothing ever materialized. Even back in the '70s, there was a proposal that would have had the city take over the Tandy Center subway and expand it.
That TEX Rail was pushed through Fort Worth's usually conservative government so easily surprised some observers.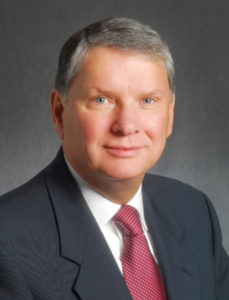 If part of the logic of TEX Rail is to better compete with Dallas, Buchanan thinks we've already lost ground because of that swing and miss back in '10.
"It was a really bad missed opportunity, especially because it gave Dallas the opportunity to keep expanding the DART train but also to build their own modern streetcar and extend the McKinney streetcar into Dallas and do all of this other stuff," he said.
One part of The T's master plan teases at reviving the streetcar discussion. But Ballard said that his agency isn't actually recommending that. When an agency uses federal funds, it has to show how various alternative modes of transportation would work in a given area.
"Quite frankly, we have to look at where the [streetcar] funding is going to come from," he said. "It's one thing to go out and get a federal grant to go build something [like a streetcar]. It's another to then, after that, pay the ongoing operating costs."
*****
When Ballard was hired as president and chief executive officer of The T in February 2014, he inherited a mess. The year before, the City Council, complaining of delays in the TEX Rail schedule and of the transportation agency's poor communication with the city, replaced all eight of its appointees to the nine-member board. Both Blue Mound and Richland Hills called elections to sever ties with the transportation agency. Neither measure passed, but it wasn't exactly a warm greeting for Ballard.
When he was hired, he upset a lot of people by deciding to save some money by eliminating free bus passes to the charitable agencies that provided them to homeless riders.
It was a shrewd, controversial decision for a man tasked with two main responsibilities: get the TEX Rail line completed by late 2018 and increase ridership on buses.
In addition to federal funds, TEX Rail's $998.78 price tag will be covered by the state, Tarrant County, regional toll revenue, and tax revenue from Fort Worth and Grapevine, the line's two main destinations. (The airport technically sits on Grapevine real estate.)
Ballard said that TEX Rail is on schedule, and now he's focused on selling the public, other government bodies, and private businesses on The T's new master plan, which includes more frequent service to existing areas, an expansion of service in Tarrant County (including our public transit-shy neighbor Arlington), more rail service, more cross-town service, a Bus Rapid Transit program that would require its own lane and be equipped with technology that allows buses to change traffic lights, similar to ambulances, and proposed bus service to Alliance Airport and Denton, which is scheduled to start in late September.
The biggest challenge for Ballard and his staff is changing the hearts and minds of locals. With the exception of the poor and people who don't own cars, Fort Worth hasn't traditionally embraced public transportation. The T has changing demography working in its favor, as those who lived in areas where there was mass transit are moving into town. But, Ballard said, the real trick will be getting the people who are already here to see buses as a viable alternative.
"When you're trying to institutionalize transit into a community and build that, there are always folks who don't use it and don't think about it," Ballard said. "That's always a tough issue to crack: How do you engage folks who are perfectly happy driving a car and have accepted the congestion they sit in every day?"
Even if The T's hearts-and-minds campaign works out, funding new and expanded projects will still be difficult. Ballard has been on a grand tour of government meetings over the last few months to secure funding for some of the projects in the master plan, and he's made presentations to the Fort Worth City Council, the Tarrant County Commissioners Court, and the mayor and city manager of Arlington, among others.
"Our focus is the next five years," Ballard said. "What we're focusing on now is 'How do we pay for this? Which entities are going to step up and support us and are sharing our vision?' "
Arlington is the largest city in the country that doesn't have a public transportation system. Ballad said officials from that city are interested in The T's proposal.
Ballard said he has approached the private business sector for funding, too. He wants to reinvigorate a program called EZ Ride, a federally aided, tax-deductible program in which employers pay for their employees' bus rides.
"We feel that is going to be one of the principal ways that we will build ridership on a new and expanded transit service," Ballard said, "so we're definitely reaching out to the private sector to support transit."
While composing its master plan, The T solicited a lot of input through public meetings and surveys. Ballard said that the next step in the process is to come up with an implementation plan for the various things the public said it wants.
The timing of The T's master plan is crucial. A lot of infrastructure has to be in place, or at least in the planning phases, before TEX Rail is completed in 2018.
"As we build TEX Rail, we need to have the infrastructure to support the people using it," Ballard said. "We're building new stations, and we need to start developing transit service to feed the rail line. The TEX Rail line is the tree trunk, but we've got to provide the limbs for people to access it."
Already, DFW Airport is negotiating with The T to spend $40 million of airport funds to build a TEX Rail station near Terminal B. On Thursday, the airport board is expected to vote to allow the airport staff to execute a formal agreement with the agency. The airport will eventually have two TEX Rail stations.
Although The T hasn't expanded its services yet, Ballard said significant changes have been made to the fleet –– every bus now operates on compressed natural gas as opposed to diesel fuel. The agency also has put more of an emphasis on hiring drivers with customer service experience and has hired a full-time person to clean the machines throughout the day. Supervisors have been added to make sure the buses run on time, and better training and safety are being emphasized.
While we wait for what may or may not happen as a result of the master plan, Buchanan said, The T is still stretched too thin and doesn't always have the most sensible routes.
"Since we've been building up the central city as this place for people to move back to, and all of these developers are building all of this stuff, [The T] hasn't done anything at all to improve transit in the central city.
"And in some ways it's worse than it used to be," he continued. "When I first moved to the Near Southside, the bus that runs on West Magnolia Avenue ran more frequently than it does now. It's degraded in some way from how it was just two years ago"
Mayor Price said she thinks The T is making great progress, and she is happy with the job Ballard has done so far.
"It took them a while to get their feet wet and figure out the old adage 'Who's on first, and what's on second?' " she said. "They've hired Paul Ballard. And he's doing a nice job. Their master plan is a very good start. I'm very pleased with what they've done on it. And they are now working on a re-branding.
"The hope is you've got to make transit options sexy," she continued. "More young professionals have to see the value in riding" if the city's plan to get cars off the road is going to succeed.
 *****