Not much is riding on today's game between the Cowboys and Eagles, as evidenced by the following chart:
THINGS RIDING ON TODAY'S GAME BETWEEN THE COWBOYS AND EAGLES
No. 1 – Not much.
A win would put the Cowboys at 14-2 and set a team record for best regular season. But only three games matter anymore, and today's ain't one. Win or lose, the Cowboys have clinched the NFC East and a first-round playoff bye. That leaves three games — a divisional playoff, a conference championship, and a Super Bowl.
Anything less than 3-0 will devastate fans hoping for a return to Super Bowl glory.
The Cowboys haven't sniffed a Super Bowl since 1996. That's 21 years for my math-challenged readers.
The world was a far different place in 1996 than it is now. For instance, in 1996 a gawky but pretty young pop starlet wrote a bunch of catchy songs about her horrible romantic relationships and became the youngest person to win an Album of the Year Grammy (Alanis Morissette — not Taylor Swift). A controversial ladies' man was serving his first term in the White House (Bill Clinton — not Donald Trump). A pioneering black pop artist died unexpectedly (Tupac — not Prince). Hillary Clinton was fighting for her political reputation (Whitewater — not deleted emails).
Yep, we've really grown as a nation since 1996.
The Cowboys, too, have developed into a powerhouse, controlling their destiny so much that coach Jason Garrett is expected to rest some of his starters. QB Dak Prescott, the most riveting rookie NFLer on the planet, will start the game but probably be removed from harm's way early.
In other words, today's final game of the regular season means nothing.
The most interesting thing about today's game is the possible appearance of Tony Romo.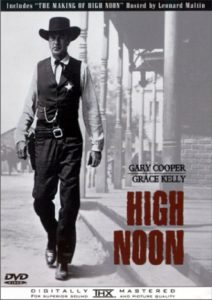 If Romo had lived in the Old West, he would have been known as the fastest gunslinger who never became a legend because his horse kept running under low-hanging tree branches and knocking him out of the saddle. Romo's Indian name would have been Heart of Stallion-Bones of Balsa Wood.
Still, we might need that beaten down old Cowboy during the climactic gun fight. Romo will have to become Gary Cooper in High Noon if Prescott falls to injury like other young QBs have in recent weeks (Derek Carr, Marcus Mariota, Ryan Tannehill).
I want Prescott to lead this team to a Super Bowl, become the Cowboys QB for the next 20 years, and break every record ever set. Still, injuries happen, and in the event Prescott goes down, think of the pressure that would engulf Romo. Experts are already predicting a Super Bowl victory for the Cowboys. If Romo becomes the starter due to a Prescott injury, he will be expected to win — and the guy hasn't taken a single snap in a regular season game since 2015.
Let the poor schlub shake off some rust. The only reason to rest Romo would be to keep him healthy to shop him to other teams next season.
Forget next season!
It's now or never. Super Bowls don't come easy if you are not named Brady. Jerry Jones understands. The Cowboys owner wants a Super Bowl ring more than a saloon girl with a heart of gold wants a wedding ring. Romo will play today in case he's needed later.
It will be nice to see Romo toss the pigskin again. Off Asides has maintained a love-hate-like relationship with Romo over the past decade. His penchant for choking is frustrating. But he took some pretty bad teams and made them competitive during his tenure, creating a couple of the most exciting 8-8 seasons I've ever seen. No Cowboy has ever shown more courage and toughness than No.9.
Enough chitchat. The game has begun. Dallas gets the kickoff. Prescott is starting, but RB Ezekeil Elliott and a couple of offensive linemen are being rested. Prescott takes the team nowhere on his first possession. The Cowboys look lethargic. So do the Eagles.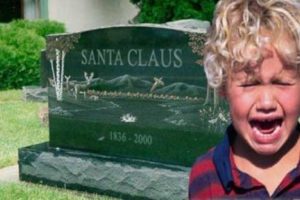 Even the Philly fans seem subdued. These fans are legendary psychos. Everybody has heard the story about how Philly fans pummeled Santa Claus with snowballs during a halftime show and then strangled him with piano wire and dumped his body in a landfill.
Uh oh. The Eagles begin making plays, and the hometown fans come alive. The Cowboys remain listless. This game could get ugly.
The Cowboys defense has survived this season despite a weak pass rush that constantly exposes its injury-thin backfield. The Eagles pick them apart. However, the Eagles suck and can't score a TD from first and goal and settle for a field goal.
My goldfish is yawning.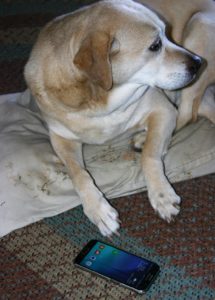 This might be a good time to honor 2016 (and fill space) by doing an Off Asides Year in Review. This past year was a special one. Off Asides received many honors and awards but refused them all in a show of solidarity with Bob Dylan, who rebuffed a Nobel Prize for Literature.
Dylan called me afterward.
"Mkjijiumnjgi gioahi rhgrioqh oihoao ghir dyugfyvui," he said.
I have no idea what was coming from his mouth. Dylan sounds like Tom Waits clearing his throat these days. But if Off Asides makes just one person smile, then I will consider myself to be extraordinarily brilliant
Ouch! The Eagles sack Prescott again. Why is Prescott still playing in the second quarter? Where's Romo? Why hasn't someone relayed the first part of my column to Garrett over his headphones?
I feel like I'm being squeezed out of the decision-making process on the Cowboys sideline.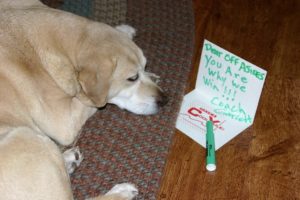 It was only a week ago that Garrett sent me a Christmas card that said: "Dear Off Asides, you are why we win!"
Now he won't take my advice and play Romo?
Finally, somebody gets my message to Garrett. The coach chews gum and stares straight ahead, which is his signal to let me know that he received my orders. He puts Romo in the game with 13:00 remaining in the second quarter.
Romo's first pass is a long bomb. WR Terrance Williams is lollygagging down the sidelines, apparently chasing butterflies. He has no idea he is being targeted for a 50-yard pass.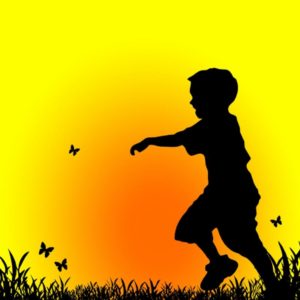 I'm beginning to think Williams has a cerebral cortex with the viscosity of granite.
Romo the gunslinger keeps letting 'em fly. He hits Williams for 15 yards on third and 11, relies on running plays to keep Philly's defense off-balance, throws for another first down, throws long to Dez Bryant, gets a pass interference call and a first and goal, and then throws a quick pass to Williams for a TD.
Williams becomes excited after someone explains to him that touchdowns are good.
Cowboys take a 10-3 lead. Romo is cooler than Wild Bill Hickock. Romo's an old Wild Bill who can still shoot straight and has finally found a horse that won't buck him and break his collar bone every time he rides into town.
But it's a borrowed horse now.
Prescott smiles and gives the old veteran a playful shove as Romo returns to the sidelines. Romo laughs. He seems to genuinely like the rookie QB who stole his horse right out from under him.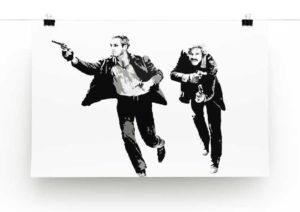 Two great gunslingers fighting on the same side? Unified in strength? Like Butch and Sundance? Wyatt Earp and Doc Watson? The Cisco Kid and War? The Man With No Name and that other guy?
Oh man. This playoff stretch is going to be fun.