Having just posted my picks for the past year's best supporting performances, it only makes sense that I follow it up with my best lead performances. You'll find some surefire Oscar contenders here, but I hope you'll find some out-of-the-way movies to check out as well,
Casey Affleck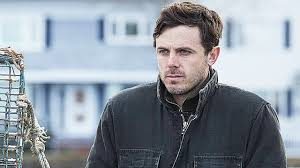 To be perfectly honest, I'm not sure that his performance in Manchester by the Sea isn't a one-off. Movie history has its share of actors who give one great performance and then revert to type (see: Elisabeth Shue, Leaving Las Vegas). Still, there's no denying the self-loathing and hard-worn anguish that Affleck brings to the part of a guy who somehow must pick himself up after losing everything.
Kate Beckinsale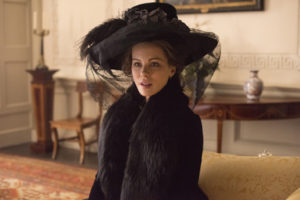 Whit Stillman seems to have been kinder to Lady Susan in Love & Friendship than Jane Austen was to the same character in Lady Susan, but maybe that's because Beckinsale is just so much damn fun in this role as a practical and unromantic aristocrat who's determined to carve out her bit of sexual freedom and financial independence in a time and place where women aren't supposed to have those things.
Jessica Chastain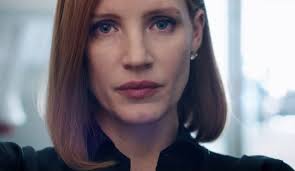 Someday I'll figure out why I was so cool to this actress through The Tree of Life and The Help and everything else she did before Crimson Peak. She was in top form, though, in Miss Sloane as a lobbyist playing a dangerous game against the gun lobby for the thrill of it rather than any real belief in gun control. Trying to figure out whether this control freak was losing control or just putting on an act made for absorbing viewing.
Agyness Deyn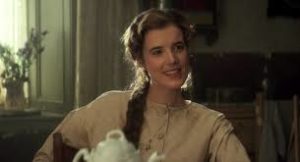 You're more likely to know her as a fashion model than an actress, but she set the screen alight when the great Terence Davies handed her the lead role in Sunset Song, a coming-of-age saga set in rural Scotland before World War I. Watching her character overcome a hidebound Scottish society and domestic abuse to make her own way holds the film together.
Ryan Gosling and Emma Stone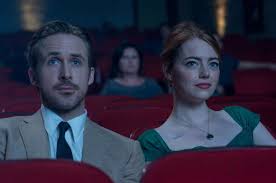 You could've found two actors with superior musical-theater chops to cast in La La Land, but you'd have been hard pressed to find a pair with so much charm and familiarity with each other's rhythms. Besides doing the best fake piano-playing I've ever seen from an actor, Gosling gives the musical a cooling wit, while Stone's rendition of the audition song levels me every time. Without their romantic rapport, this movie would be much diminished. I should also mention Gosling's virtuoso slapstick turn in The Nice Guys as well.
Royalty Hightower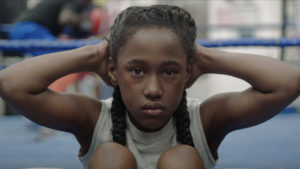 The awesomest name on this list belongs to this 11-year-old girl who played the lead role in Anna Rose Holmer's The Fits. The movie itself is an odd, engaging fable about a girl trying to fit in at her school and join the dance troupe whose girls experience mysterious fainting spells. Whenever the movie threatens to flag, it's Hightower's alert, bracing presence that makes you wonder what this girl is thinking and want to follow her through this story.
Sasha Lane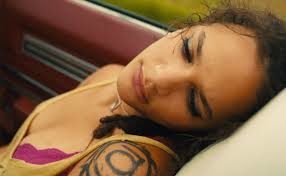 She's a Dallas native, but she doesn't need any homerism on my part to merit her inclusion on this list for what she did in American Honey. Her character gets caught up in a scam that exploits her economically, yet it also gives her an exhilarating first taste of freedom as she and her magazine crew roam Middle America. Lane cuts a blazing figure as she bonds with her fellow peddlers, discovers the joys of sex, and sees all kinds of life on the road.
Ryan Reynolds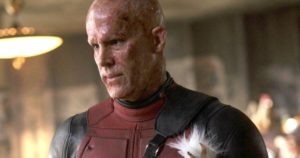 His ad-libbing made Deadpool funny, but this movie could have been off-puttingly smug if that had been the only thing he brought. Instead, he found the soul of the guy beneath the wisecracks, a man terrified first of dying by cancer and then of the prospect that the woman he loves might run off screaming at the sight of his scarred face. That's why the movie was a hit that resurrected this talented actor's troubled career.
Peter Simonischek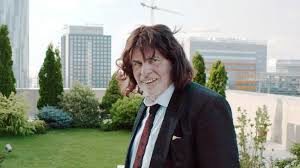 Unfortunately, since Toni Erdmann hasn't come out here yet, I can't go into too many particulars about what makes his performance in that movie great. Suffice it to say that he's a big part of this German comedy's unpredictability, heart, and laughter. If you're wondering, he is wearing a hairpiece in the photo.
Hailee Steinfeld


When I think of The Edge of Seventeen, I think of Steinfeld in that blue jacket shambling down the halls of her high school with words and attitude tumbling out of her as she tries to cope with all the adolescent drama in her life. She brings such intelligence and emotional volatility to her teenager having a hard time that you can't look away from her, and her comic inventiveness bubbles to the surface in every scene.
Anya Taylor-Joy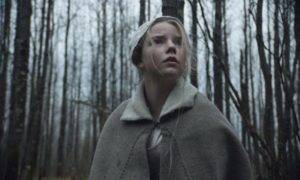 I had that "Whoa, who is this?" reaction when I saw her The Witch. Her subsequent role in Morgan confirmed her remarkable talent, but her truly great performance was in Robert Eggers' horror film as a devout Puritan girl who only finds herself after watching her siblings die and then being blamed for it by her parents. I won't forget the scene where she enumerates her father's failings to him, or her unhinged laughter at the very end.
Denzel Washington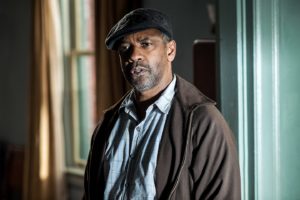 I mentioned in my review of Fences how great it was to see this movie star fully engaged in something instead of coasting his way through yet another dull action-thriller. With August Wilson's play, he fleshes out not only the great, exuberant sides of his garbage collector's personality, but also delves into the dark side of a man embittered and hardened by the racism he's gone through. Troy Maxson sticks with you after you leave the theater.
Honorable mention: Amy Adams' linguist who saves the world in Arrival … Mackenzie Davis' jealous struggling actress in Always Shine … Julian Dennison's rap-obsessed foster kid in Hunt for the Wilderpeople … Isabelle Huppert's rape victim looking for revenge in Elle … Logan Marshall-Green's grieving father in a bad situation in The Invitation … Mary Elizabeth Winstead's battered girlfriend in a bad situation in 10 Cloverfield Lane … Alex R. Hibbert, Ashton Sanders, and Trevante Rhodes as the lonely hero of Moonlight.
For more of Fort Worth Weekly's coverage of the year in movies, click here.