Feel the rush of new musical discoveries this weekend at Fortress Festival. Fort Worth's free-spirited sonic showcase features a whirlwind of talent, from indie rock and hip hop to country-punk, glam pop, freaked-out space jazz, and smokin' soul. One of the best parts of any music festival is stumbling across electrifying artists that you've never heard of before –– and walking away with a new favorite. With non-overlapping set times at the two-day event, it's possible to catch all 26 performances. Check out every act that you can – but make sure that you're riding high on the buzz of life when these top picks take the stage.
Shabazz Palaces
Feeling disoriented? Give in to the wooze and float into outer space on the free-form beats and blunted lyrics of this enigmatic rap duo. Trip out with off-kilter shuffles, shifting rhythms, and lo-fi chaos. Lose yourself in a freaked-out world that spans multiple sonic horizons between earth and the edge of the universe.
Father John Misty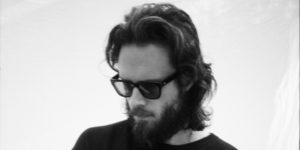 People either love him or hate him, but no one can deny that this provocative folk-rocker pokes his finger in the eye of society. The singer/songwriter's velvet-smooth vocals roll in contrast with his gritty lyrical content, a delicious juxtaposition that reflects the tragedy and absurdity of modern life.
De La Soul
This trio changed the rap game forever when they burst onto the scene in 1989 with a light, one-love sound that stood in stark contrast to the heavy hip hop of the day. Remember "Me, Myself, and I"? How about "Feel Good Inc." –– their Grammy Award-winning production with Gorillaz? Vibe out with the misfits that launched a new era in rap.
BADBADNOTGOOD
Jazz has never felt this fresh. Or is it rock, hip hop, soul, funk, or R&B? The answer is: All of the above, and often at the same time. The band feeds the crowd with a fierce energy that flows from their bottom-heavy jams and impromptu appeal.
Midnight Opera
This plucky glam-rock band from Dallas (formerly known as Siamese) has a reputation for theatrical performances, and I'm hoping they pull out all the stops at Fortress Festival. Here we are now, entertain us!
RZA feat. Stone Mecca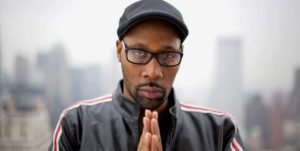 My teenage self would murder me if I didn't jump at the chance to hear the creative genius behind Wu-Tang's music. Since the '90s, he's been very busy flipping through aliases, fashion lines, and Hollywood films. But his greatest talent is dropping megaton bombs. Ain't a damn thing changed? Let's find out. Protect ya neck.
Vandoliers
Damn these guys seem like they are having fun. The "alt-country band with punk roots" swings from sizzling electric blues and folksy Tejano music to beer-drinking honky tonk and high-energy rockabilly. It's enough to bring out your inner redneck – or at least get the dance floor sloshing.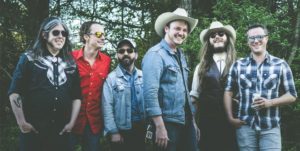 Fortress Festival goes down this Friday and Saturday (May 28 & 29) on the lawn in front of Will Rogers Memorial Coliseum.