Brandon Pederson's hand-crafted creations are hard to miss. The founder of BrotherSisterDesign built much of the interior of Taco Heads, bookshelves at Leaves, several hundred tap handles for HopFusion Ale Works, coffee shop furniture, and installation artworks for ArtsGoggle. His fine art pieces have exhibited at the Fort Worth Community Arts Center and numerous pop-up art shows.
He also knows a thing or two about craft beer.
I recently dragged him out to Wild Acre Brewing Company. We got there late only to find we'd missed a wrestling match. ¡Michelada Madness! was apparently amazing: There were micheladas and Lucha libre wrestlers at the Mexican-themed event. We passed on the 50-foot line for the popular Mexican beer cocktail opting for Wild Acre suds instead.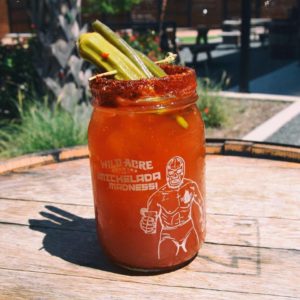 The Superhawk Double IPA (10.1 percent ABV) was a "high octane, malt-forward" delight with a pleasant creamy mouthfeel, Pederson said. The Happy Fill West Coast IPA tasted a little milder albeit with a hoppier nose.
"I was drinking Sierra Nevada (IPAs) right out of the gate," Pederson said. "We were always buying crazy beers when I was 21. We were all members of the Flying Saucer club."
The Billy Jenkins Session Bock would go really well with some cheese, Pederson noted. We had to finish our pints without the proper smoked cheddar accoutrements. Our final beer that afternoon, the Sip-n-Go Pils, was "light and crisp." Pederson said the beers had a similar flavor and mouthfeel characteristic, probably due to shared use of a specific malt.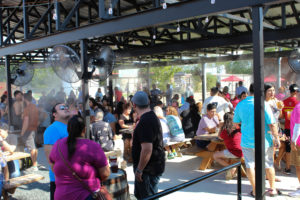 In 2009, Pederson's beer palate expanded when he set off from Fort Worth for work abroad.
"I just didn't want to be a grumpy old bastard working at the railroad," he recalled, referring to his job at the time. "It was monotonous work. It wasn't really me."
His chance encounters led him to a stint in Australia where he developed a taste for Aussie IPAs. The Foster's brand lager is a corporate caricature of what Americans think Australian beer taste like, he said. It doesn't compare to the real stuff.
Locally, Pederson is a regular at HopFusion Ale Works, where he's often seen in the company of a glass of Feisty Blonde or Orange Blossom. He's good friends with the brewery owners. As for favorite beer styles, Pederson is an equal opportunity beer consumer.
"I don't go after any beer [style] anymore," he said. "I chase the flavor."
Don't forget to follow On Tap in Fort Worth's Facebook page.
On Tap this Week: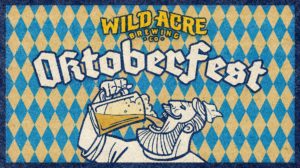 Wild Acre Brewing's Oktoberfest. September 15
From Wild Acre: We are throwing an Oktoberfest party in our taproom Saturday, September 15th from 2-6pm. We will have four german style lagers on tap: Mondlift, Billy Jenkins Bock, Billy's Birthday Doppelbock, and Sip-n-Go Pils! Exclusive beer mugs, live music: Fake Jerry Band Food: FW Sausage Co.