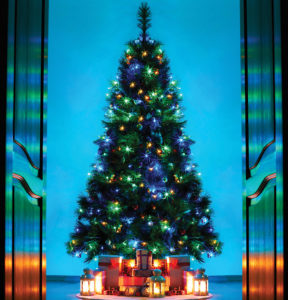 #1 Festival of Trees
Friday, December 4, thru December 23
The Junior League of Arlington is hoping to launch a new tradition with its inaugural Festival of Trees. Each of the 50-plus trees has been decorated by local businesses and nonprofit groups. The public is invited to see the trees from Fri thru Dec 23 (12-6pm Sun, 9am-3pm Mon-Fri, 3-6pm Sat), then vote for their favorite at JLArlingon.org. The creator of the winning tree receives a grant to the nonprofit organization of their choice. There is also a shopping opportunity, as you can purchase or bid on the trees and decorations beginning Dec 20.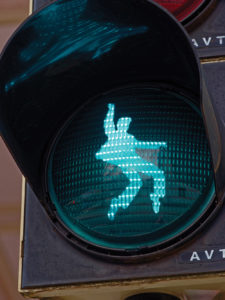 #2 Blue Christmas Tribute Show
Saturday, December 5
Elvis has reentered the building. At 2pm, see Al Joslin — a top-five performer on the Elvis tribute contest circuit — perform every era of the King's music at the Blue Christmas Tribute Show at Arlington Music Hall (224 N Center, 817-226-4400). Tickets are $15-45 at Eventbrite.com.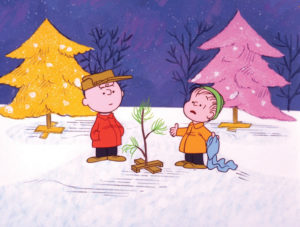 #3 Charlie Brown Christmas Special
Sunday, December 13
Last month, Apple TV+ ruined Halloween. This media giant bought the rights to several Peanuts television specials that were made in the '60s and in past years viewed for free during the holidays on broadcast television. How dare you ruin our childhood by making us pay to watch? In a recent deal, PBS came to the rescue. On Sun, Dec 13 at 6:30pm, tune into our local PBS station, KERA, and watch an ad-free broadcast of the beloved A Charlie Brown Christmas and know that all is now well in the world.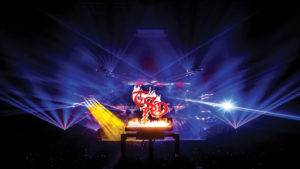 #4 Trans-Siberian Orchestra Livestream Event
Friday, December 18
For the first time in its history, Trans-Siberian Orchestra — a rock 'n' roll holiday tradition for more than 20 years — is not on tour this winter due to the pandemic. Instead, TSO is hosting a 90-minute livestream performance of Christmas Eve and Other Stories on Fri, Dec 18, at 7pm. Tickets are $30 at TSOLivestream.com.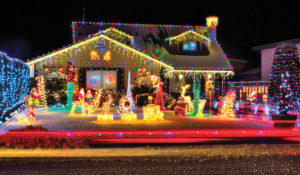 #5 Interlochen Christmas Lights
7-11pm daily December 18 thru December 25
For more than 40 years, the Arlington neighborhood of Interlochen Estates (LakeInterlochenTX.com/Map) has drawn thousands of visitors to see its annual Christmas light route. In previous years, along with cruising the streets in cars, visitors were encouraged to walk the neighborhood on foot. For the 2020 event, please stay in your vehicle. The two-mile route of holiday-themed yard décor and lights installed by 200 or so homeowners will be ready for the public on Fri, Dec 18. Your presence is welcome thru Christmas Day.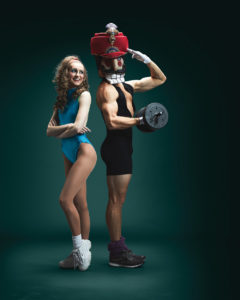 #6 The Nutcracker and The Nutty Nutcracker
December 14 thru December 26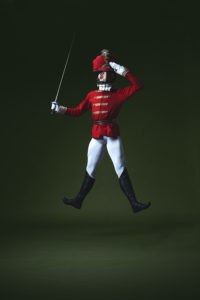 While nonprofit troupe Texas Ballet Theater has canceled its annual in-person productions due to pandemic concerns, a full-length filmed production of The Nutcracker will be available for viewing Dec 14-26 via TexasBalletTheater.org. Digital tickets are $30 and include access to the annual 30-minute popular spoof The Nutty Nutcracker.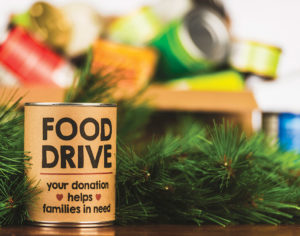 #7 Fill the Flex Canned Food Drive
Now thru December 20
Here we are in Texas in November, where it's too cold to swim and too warm to go snow skiing. Luckily, we have a state-of-the-art indoor water park in Grand Prairie. Now thru Dec 20, Epic Waters Indoor Water Park (2970 Epic Pl, 972-337-3131) is hosting a canned goods/non-perishable food drive called Fill the Flex, benefiting Lifeline Shelter for Families. Donate five, 10, or 20 items and receive a discount of 5%, 10%, or 20% off your daily admission ticket, respectively. The park is open every week from Fri to Sun. Tickets are $29-34 per person at EpicWatersGP.com.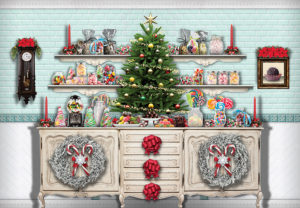 #8 Holiday at the Arboretum: The 12 Days of Christmas
Now thru December 31
Holiday at the Arboretum — an annual event at the Dallas Arboretum and Botanical Garden (8525 Garland Rd, Dallas, 214-984-5772) — features an enlarged Christmas Village and lighted German-built Christmas pyramid. Throughout the garden, there are Victorian-style gazebos representing the 12 Days of Christmas, as well as shopping (at the Candy Store, for example), food, and beverage options. Tickets are $12-17 per person at DallasArboretum.org.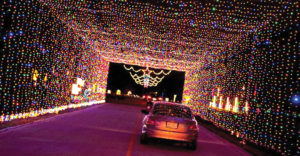 #9 Grand Prairie Lights
Now thru December 31
Grand Prairie Lights is an in-car event this season at Lynn Creek Park (5610 Lake Ridge Pkwy, 972-237-4120) on Joe Pool Lake. Featuring hundreds of light displays and a drive-up concession stand midway thru your route, there is a new animated light tunnel at the end. Tickets are $30 per carload at PrairieLights.org/Tickets.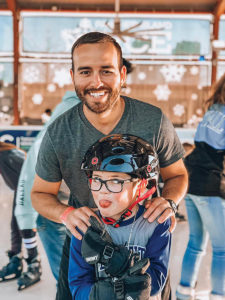 #10 Panther Island Ice
Now thru January 18
Located at Coyote Drive-In (223 NE 4th St, 682-704-7711), the ever-popular Panther Island Ice is back for the season. You can skate at this outdoor ice rink daily thru Jan 18, including Christmas Eve and Christmas Day. The parking is free, and many amenities are provided, like covered seating, gas heaters, and restrooms. There is a full dining menu that includes beer and wine options. There will be no on-site sales this year. All tickets must be purchased in advance online. Tickets are $13 per person at PantherIslandIce.com.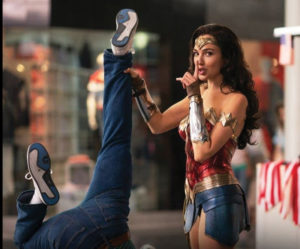 #11 Wonder Woman 1984
December 25
First, it was meant to be out in June. (Nope.) Then it was October. (Didn't happen.) Now finally, the long-awaited sequel Wonder Woman 1984 is hitting both the big screen and HBO-Max on Christmas Day. In her new adventure set in the 1980s, Wonder Woman faces new enemies, including Max Lord and the Cheetah.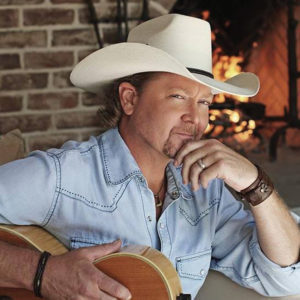 #12 Billy Bob's NYE
December 31
At 10pm on New Year's Eve, country star Tracy Lawrence hits the stage at Billy Bob's Texas (2520 Rodeo Plaza, 817-624-7117) as part of his Made in America album tour. (Lawrence wrote most of the songs on this album, so I'm sure he's pretty psyched.) Tickets are $25-81 at BillyBobsTexas.com. The house band starts playing at 8pm. There is also a pre-party. The Time Marches on NYE Pre-Show Bash at 7:30pm costs an additional $80 and includes food, hourly contests, specialty cocktails, a private bathroom, a champagne toast at midnight, and then post-midnight snacks.
For other weekly events, go to the Night & Day dropdown at FWWeekly.com.