As Fort Worth's big three museums open new shows, most of town's theaters are also debuting new work.
On the Walls
The Modern Art Museum of Fort Worth (3200 Darnell St, 817-738-9215) offers two shows for the summer.
Up now through Jul 25, FOCUS: Wael Shawky features a film from the Egyptian-American's trilogy Cabaret Crusades in addition to new and related drawings and sculpture. The history of the Arab peninsula, medieval hostilities between Christians and Muslims, and the recounting of poetic myths are just some of his themes. FOCUS: Wael Shawky will be his first show in the Southwest.
The Modern's other show opens Jun 20 and runs through Oct 10. In Sean Scully: The Shape of Ideas, organized by the Philadelphia Museum of Art, the artist's most significant works will underline his contributions to the development of abstraction over nearly five decades. The 49 paintings and 42 drawings that make up the exhibit will represent a variety of media rarely shown together. The Modern has shown Scully's mammoth nautical flag-looking pieces many times before. I'm sure the museum is like a second home to him.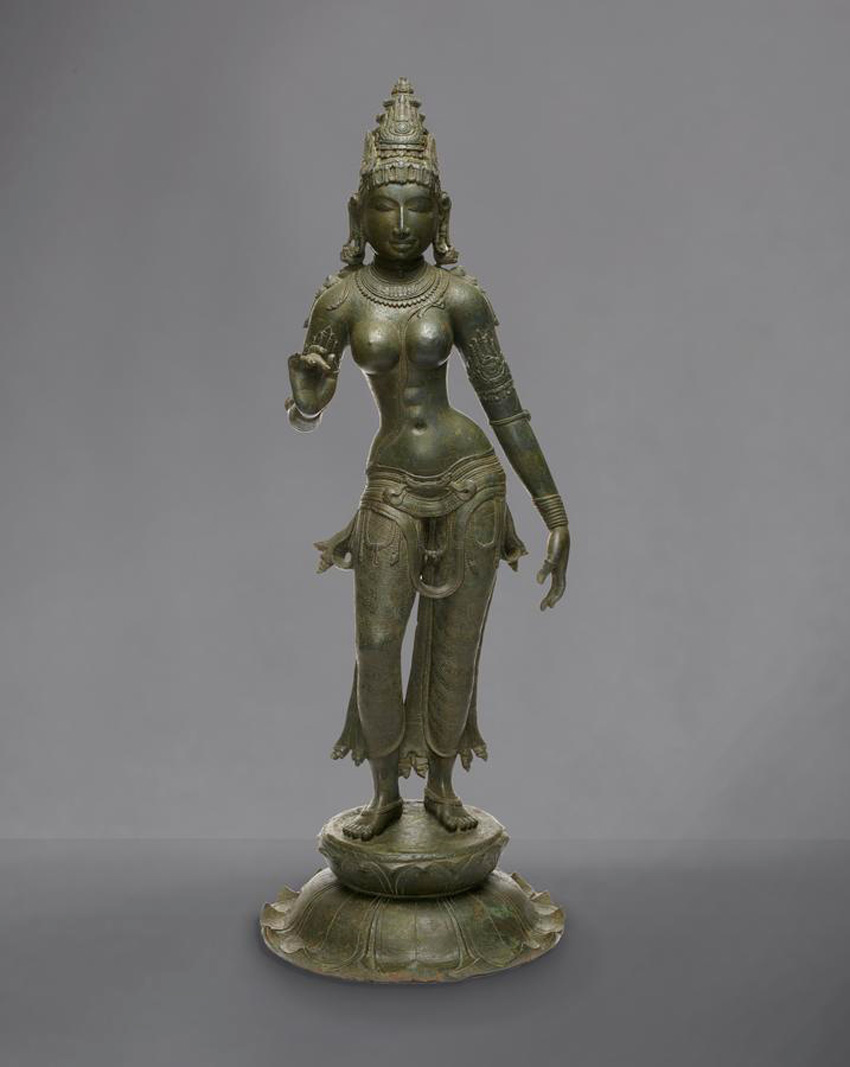 The blockbuster at the nearby Kimbell Art Museum (3333 Camp Bowie Blvd, 817-332-8451) will open Jun 27 and be up thru Sep 5. Buddha, Shiva, Lotus, Dragon: The Mr. and Mrs. John D. Rockefeller 3rd Collection at Asia Society is a collection of nearly 70 of "the finest examples of Asian art in the United States," the museum says. A range of bronzes, ceramics, and metalwork assembled by the Rockefellers between the 1940s and 1970s will be on display, including Chinese vases, dynamic Indian Chola bronzes, and Southeast Asian sculptures. Spanning more than two millennia, the selection is intended to encourage cross-cultural dialogue.
At the Amon Carter Museum of American Art (3501 Camp Bowie Blvd, 817-738-1933), An-My Lê: On Contested Terrain "explores the edges of war and records landscapes of conflict in beautiful, classically composed photographs," the Carter says. Hanging now thru Aug 8, the show is the first comprehensive survey of the Vietnamese-American photographer's work, which brings up an important question: Has photography always been considered art?
Another exhibit at the Carter attempts to offer an answer. Photography Is Art (that clear enough for ya?) goes all the way back to the 19th century to show how American photographers endeavored to "explore and proclaim photography's artfulness," the museum says. The show draws from the Carter's impressive collection. It can also be enjoyed virtually.
Another exhibit that pools from the Carter's archives, An Expanding Vision: Six Decades of Works on Paper at the Carter revisits "key moments" in the Carter's 60-year history of collecting works on paper. The museum's holdings include more than 8,000 works on paper spanning the 18th to 21st centuries.
Onstage
Headliner Paul Varghese will be joined by Hannah Vaughan, Peng Dang, Reggie French, and MC/host Paulos Feerow on Saturday as part of Amphibian Stage's Parking Lot Comedy Festival II. The fun outdoor locale is for everyone's safety. (Thanks, 'Phibs.) The yucks get going at 8:30pm at 120 S Main St. Tickets are $15. Call 817-923-3012.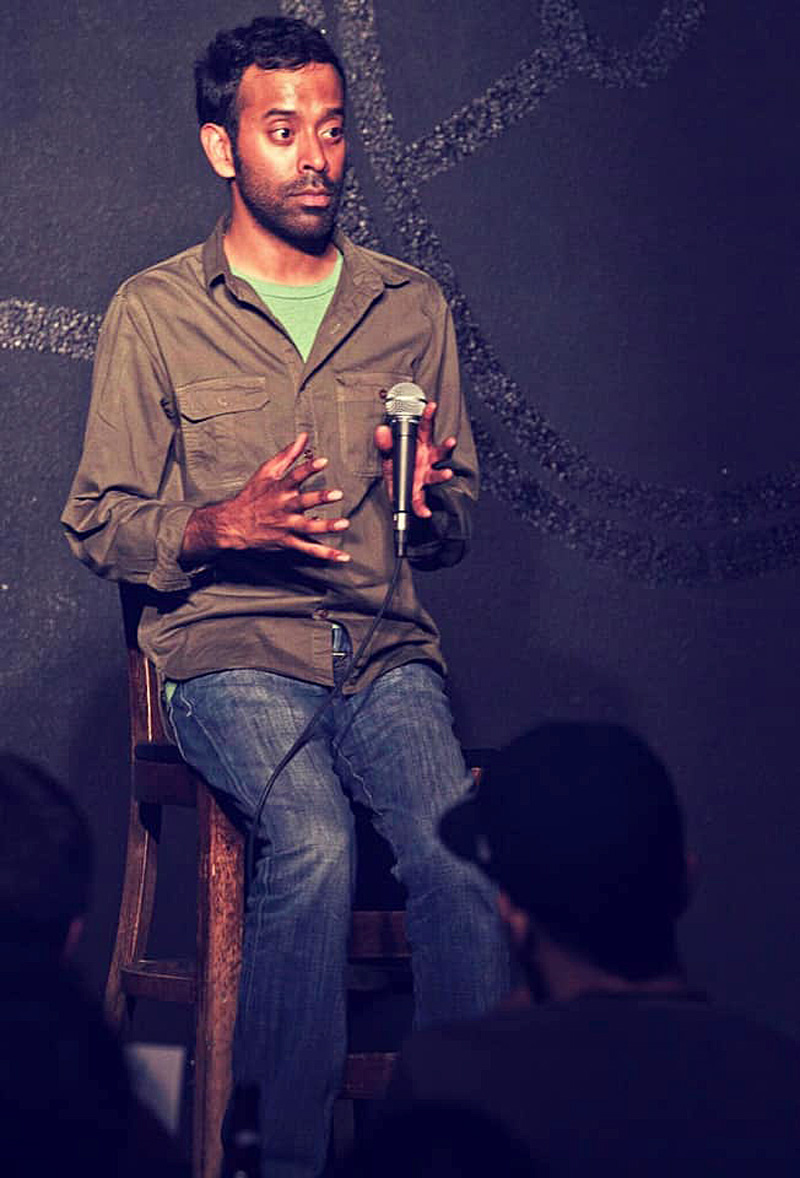 Online, Amphibian has also been busy. Inspired by Pablo Neruda's Odes to Common Things, the troupe has commissioned all manner of Texas artists to "create performance works that celebrate simple, human-made objects," the 'Phibs say. Odes for a World in Search of Joy can be viewed at AmphibianStage.com.
Out at Hip Pocket Theater (1950 Silver Creek Rd, 817-246-9775), it's as busy as ever. Running Fridays and Saturdays at 9pm from Jun 11 thru Jul 3, mastermind Johnny Simons' Curmudgeon Boogie (Into the Shadows) follows the titular character as he attempts to break free from the past, while on Fridays through Sundays at 9pm from Jul 16 thru Aug 8, Lake Simons and John Dyer collaborate on Pixie Posy. Hip Pocket's summer will wrap up Fri-Sun at 9pm from Aug 20 thru Sep 5 with Walking on Wire (Stories from the Feet). Lorca Simons' production reminds us that "our feet carry our stories." Indeed.
In the Cultural District, Casa Mañana (3101 W Lancaster Av, 817-332-2272) is going all in on classic rock with two blockbuster shows. For A Solitary Man — The Music of Neil Diamond, two superstar hunks, Hamilton's Darnell Abraham and American Idol winner Nick Fradiani, will recreate the songs we all know and love, including "Sweet Caroline" and "America." Enjoy a cocktail tableside while listening to the music by the guy who sold more than 10 million records worldwide with 38 Top 10 hits.  A Solitary Man runs Jun 15-26.
And Aug 24-28, Carole J. Bufford will sing favorites by Cher, The Beatles, The Rolling Stones, Simon & Garfunkel, Dusty Springfield, Otis Redding, Linda Ronstadt, Creedence Clearwater Revival, and more as part of her new show. Come Together: When the 60s meet the 70s will "take you right back to one of the most exciting, controversial and impactful 10 years our country has ever seen," Casa says. Don't anyone tell the 2020s.
At 7:30pm Aug 27-28, Fort Worth Symphony Orchestra will be making up some performances of Final Fantasy VII Remake at Bass Performance Hall (525 Commerce St, 817-212-4300), and the big deal at Circle Theatre is the troupe's 2021 High School Playwriting Project finalist reading series at 5pm Jun 6 on the lawn of Texas Wesleyan University, so bring blankets and snacks 4-4:30.
It's good to see the Fort's arts scene opening up again.