Though a handful of artists have been willing to tiptoe out to perform here and there over the last couple of years, the slate of musical acts set to take the stage in the 817 over the summer is showing that we are full-go for live music again. Anyone and everyone with a guitar or a microphone is looking for a PA to make noise through, and eager concertgoers are ready to fill the rooms to hear it. Along with copious amounts of ultraviolet radiation, music fans residing in the Fort will have the next few months to bask in the sounds of many of their favorite local and national artists performing right here in their hometown. Here is a decidedly nondefinitive guide to just some of the shows we're hoping to catch.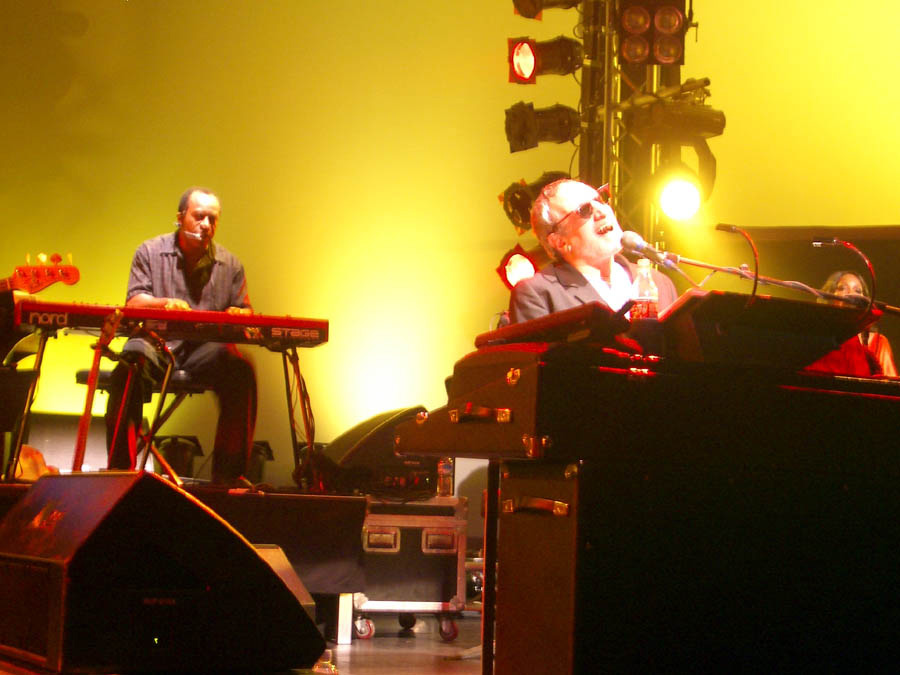 If multi-day festivals aren't your speed, another one — thankfully on a much smaller (read: more comfortable) scale than them — is June 18 at Tulips FTW. That's when Fort Worth rapper Lou Charle$ serves up Louapalooza, his annual hip-hop showcase aimed at "cultivating a vibrant environment for all to come and experience great homegrown music." Hip-hoppers can also get their fill on touring acts Flobots and Fish Narc at Tulips this summer as well.
Wild Acre Live also boasts a hefty schedule of rappers during the hot months with appearances by Gucci Mane, Bad Bunny, and Three 6 Mafia. The venue will also host the godfather of funk, George Clinton with Parliament Funkadelic, on July 22.
One special show will take place July 1 at MASS. Folk-rock singer-songwriter Cameron Smith will be backed by a full band for the first ("only"?) time as a solo artist for the celebration of his latest album, Shine, a dedication to late artist Jeremy Joel. Fellow songsmith Eric Osbourne will also have a set backed by the same musicians while Jake Paleschic will open the night with a solo acoustic set. For an appetizer of similarly melancholy sonics, you can catch Clint Niosi at MASS on June 19.
If you are in the mood for imbibing sun-warmed beer and walking way too much in lieu of driving south into the heart of Magellan-safari-shirt-and-topsider country to attend Willie Nelson's 4th of July Picnic in Austin, may we suggest Texas Music Revolution in McKinney on June 3-4. Would we want to be part of a huge, sweating crowd singing "Wagon Wheel" along with headliners Old Crow Medicine Show? Not really. (Maybe. Probably.) But a chance to see Ottoman Turks, The Squeezebox Bandits, Summer Dean, and Hayes Carll at an outdoor concert might be worth the trouble.
Arlington continues its free summer outdoor concert series at Levitt Pavilion, and a few local acts like Rachel Stacy and Michael Lee have dates under the stars. Down the street, the one and only Garth Brooks will no doubt sell out AT&T Stadium, so act quick. That is, if you have a six-figure income. For those for whom classic dance hall environs are their preferred way to take in a country act, Billy Bob's Texas will welcome Americana icon Robert Earl Keen, alt-country bros Midland, and the legendary Vince Gill in August.
June 4 at The Post at River East is the Unicorn Club Showcase. This will see the debut of Spring Palace, the brainchild of Chase Johnson, who will bring his "guitar-based, messy, sincere, outsider art-like indie tunes" to the stage for the first time. In tow will be Denton legend Fishboy. In July at MASS, former Pleasant Grove frontman Marcus Striplin offers his new band Margaret Chavez with the beloved Cush.
Hard rockers can catch Royal Sons with No-Where Jets and Siamese Hips at Tulips on June 11, and on August 13, MASS will host the post-rock magic of BULLS, Abbreviations (the new rock project of Ashley Leer from Record Hop and Def Rain), and the post-punk of Caved Mountains. Indie-pop darlings Phantomelo will rock the underappreciated Caves Lounge in Arlington on August 25.
Black Tie Dynasty, a popular area band from the early-/mid-2000s, is playing a reunion show at Tulips on July 16. If you hung out at the Wreck Room and/or the Torch back then, get your tickets to this show now. If you never saw BTD the first time around, they perfectly encapsulate that time, when bands like The Strokes, The Killers, and Franz Ferdinand ruled the airwaves and every cool new band sort of looked and sounded like them a little and you kind of hoped the one in your town — in our case, BTD and Burning Hotels — would get to be a Kings of Leon, too. Can you fit into those skinny jeans 20 years after "Last Night"? Maybe not, but Black Tie Dynasty will fondly remind you of a time when you could.
Speaking of The Killers, they join the ranks of artists continuing to make Dickies Arena a legitimate top-tier national act tour stop, but they won't take the stage there until September 10 for a rescheduled show. For our money, the Dickies events that you shouldn't miss this summer are Steely Dan on June 2 and the very much nonmusical but imminently entertaining WWE: Smackdown on July 8. Tickets for both are still sort of cheap, and it's kind of funny and triumphant that it costs more to see Flickerstick in North Texas (House of Blues June 24-25) than Donald Fagen and/or Lacey Evans. Other notables to roll through the dome are Rob Zombie touring with Mudvayne and Duran Duran, both in August.
Read about more upcoming shows in North Texas in Crosstown Sounds in #SummerEdition2022.