With crawfish season in full swing, options abound. Along with rolling into J&J Oyster Bar (612 University Dr, 817-367-9792) for daily deals by the pound, there are some food events with crawdads, tacos, and more, all of them worthy of your time in the near future.
1.) Are you up for a mudbug road trip? If so, head to Selma (right outside San Antonio) daily Friday thru Sun, Mar 19, for the Big TX Fun Crawfish Festival at Retama Park (1 Retama Pkwy, @BigTxFun). Admission is $12 for adults or $8 for kids at the door, and parking is $10 per car. Along with crawfish by the pound (price TBD on the day of the event), you can purchase food from street vendors, ride some carnival rides managed by local entertainment guru Talley Amusements (translation: safe rides!), and engage in animal encounter sessions with kangaroos, ponies, and tortoises. On Sat, Mar 11, put your elastic pants on and enter a crawfish eating contest with a prize of $500. Every Saturday and Sunday, there is also a battle of the bands. For more information, visit BigTxFun.com.
2.) Horus Hall (208 NW 24th St, 817-683-2882) is once again home to the Third Annual Cowtown Crawfish Boil noon-8pm Sat, Mar 11. All-you-can-eat tickets are $40 and include two beer tickets. You can also purchase crawfish by the pound (price TBD on the day of the event). Kids under 5 get in free. Those 6 to 12 are $10. In case you want something other than mudbugs, Cowtown Smoke Dawgz BBQ (682-715-7744) will also serve alternate food options. Lot parking is $10 for 12 hours, but there is also some limited street parking for free. With the Music Award-winning Squeezebox Bandits performing from 6pm to 8pm, you may just come to hear the band. If that's the case, you can purchase an I'm-Here-for-the-Music entrance-only admission for $20. For more info or tickets, visit Eventbrite.com.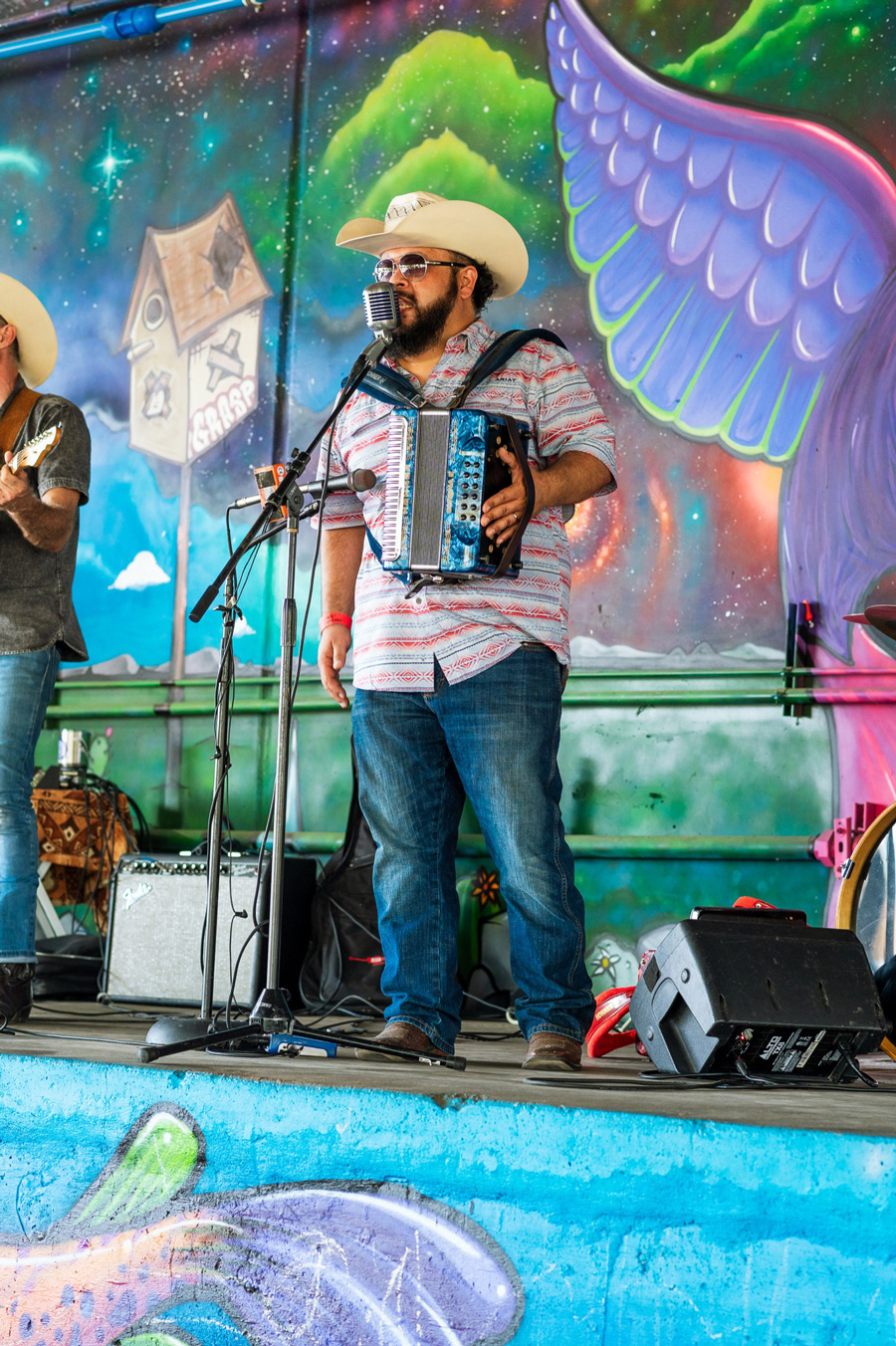 3.) Speaking of festivals, North Texas-based event producer Taco Festival USA (9 Cowboys Way, Frisco, 615-436-1219) is bringing its annual Fort Worth Taco & Margarita Fest to Bar 2909 (2909 Morton St, 817-332-2909) noon-5pm Sat, with tickets starting at $10 at UTixManager.com. VIP tickets are $50, including early admission at 11am, two full-size margarita vouchers, and a festival T-shirt. For VIP, you must be 21+. General admission is $10 for ages 13+, and kids 12 and under get in free. Beyond the taco sampling, enjoy music from live DJs, shopping from local vendors, a hot chili pepper eating contest, and a taco-eating contest. The bar also has a Boy Band Brunch at 11am Sun. Both events are excellent choices.
4.) Fort Brewery & Pizza (2737 Tillar St, 817-923-8000) offers the Cajun Fun Fest & Crawfish Boil noon-3pm Sat, featuring beer, bugs, and beads, plus dueling pianos. There is no cost to attend. Crawfish is $40 for 2 pounds or $45 for 3 pounds and includes corn, potatoes, two beers, and a souvenir pint glass. For instructions on how to preorder, visit FortBrewery.com/Calendar.
5.) One bar and grill on the Near Southside has been on my mind a lot lately. Throughout the spring and summer, The Bearded Lady (300 S Main St, 817-349-9832) will serve up a slew of themed events, and crawfish season is no exception. The Bearded Lady Annual Crawfish Boil starts at 11am on Sat, Mar 11, and features specials on crawfish dishes like Cajun loaded fries, cornbread, gumbo, and mac 'n' cheese, plus burgers and grilled cheese for the non-mudbuggers. For updates, check out Facebook.com/TheBeardedLadyFortWorth.
6.) The recently reopened Acadia Parish (7709 Camp Bowie West, 318-433-0650) is a natural go-to for Cajun food, especially crawfish, this time of year. The current hours are 4pm-9pm Tue-Thu and 11pm-9pm Fri-Sun. Many days, there are all-you-can-eat-crawfish deals for $19.99 until they run out, and at the moment, Acadia is BYOB. If you find yourself there at 6pm on Sat, Mar 18, you will also be treated to some live music by Randy Hawkins & The Two-Dollar Tour with Lisa Worley (no cover).
7.) Toward the end of the month, owner Tommy Tanner is serving up mudbugs and all the fixins at the Heads N Tails Crawfish Boil 2pm Sun, Mar 19, at Fuel 2.0 Bar & Grill (2616 E Belknap St, 817-683-3854), the winner of our prized Best Biker Bar award in Best Of many times over. For food pricing and dining times, check for updates closer to the event date at Facebook.com/Fuel2.0Bar. However, we know that Rosie's Shine & Wax (@RosiesShineNWax, 682-521-0549) will be on hand starting at 2pm to wash bikes for $20 and up.
8.) And now for something completely different. (Monty Python, anyone? Dang, I'm old.) Are you interested in becoming a mentor with Big Brothers Big Sisters of Tarrant County (205 W Main St, Arlington, 817-277-1148), teaching young ones about life and taking them to kid-friendly events such as those listed above? If so, learn more about it at the free Big Social event 6pm-8pm Thu at Blackland Distillery (2616 Weisenberger St, 682-268-5333). Along with producing five spirits, including bourbon, gin, rye whiskey, vodka, and our editor's favorite Texas Pecan Brown Sugar Bourbon, Blackland runs a full-service cocktail lounge and tasting room. This event would be a great excuse to check out this distillery.