Spring break is here, and so is St. Patrick's Day. What a time to be alive! Along with last week's ADW column and this week's Night & Day section, both available on FWWeekly.com, here are more ways to celebrate with eats and drinks. Mostly drinks.
1.) Fort Worth's newest brewery is actually a cidery that is "not afraid to experiment with crazy ingredient combinations." Atheneum Cider (12500 N Saginaw Blvd, Ste 106, 817-476-0931) has been slow-rolling its opening with daily flight specials, trivia nights, and the like. With a few open nights under its belt, Atheneum is ready to officially start the party for St. Patrick's Day at 7pm Friday. For updates, visit Facebook.com/AtheneumCider.
2.) Bedford Ice House (817-864-9898) and BoomerJack's Grill-Bedford (817-267-0267) are combining forces for one big St. Patrick's Day Tailgate Party 4pm-1:30am Fri between 2250 and 2300 Airport Fwy. Featuring drink specials like $5 Irish bomb shots and $4 green teas, Guinness, and Jameson, the tailgate also has live music: Ashmore (10pm-2am), Michael Lee (7pm-10pm), Justin Ross (4pm-7pm), and a DJ 8pm-1am. Cover is $10.
3.) Herf's Denton County Taphouse (2655 W University, Ste 1031, Denton, 214-578-3578), a family-owned craft beer establishment that serves locally brewed ales, beers, and ciders, has a lot going on this week. Besides the St. Patrick's Day Party that starts at noon on Friday with shot specials all day and beer specials from Hope & Sting Brewing and 3 Nations Brewing, teachers off for spring break can enjoy $5 pours all week by showing a school ID. For other fun happenings, visit Facebook.com/HerfDentonTaphouse.
4.) While it will be open on Friday — being Irish and all — the main event at Hooligan's Pub (310 E Abram St, Ste 150, Arlington, 817-274-1232) is the St. Paddy's Irish Whiskey Tasting 5pm-8pm Sat. Enjoy 1.25-ounce pours of Busker, Tullamore D.E.W., Proper Twelve, and Teeling Whiskey, a corned beef sandwich with sauerkraut and pickles, and then a 5-oz pour of Guinness to end the evening. Tickets are $49.99 on Eventbrite.com.
5.) Family-owned and -operated since 1993, Niki's Italian Bistro & Lounge (5249 Davis Blvd, NRH, 817-788-9444) is also getting in on the Irish fun. Frisco-based multigenerational cover group The Neighbors Band will bust out classic rock tunes from the '50s to today from 7:30pm to 11pm Fri. No cover.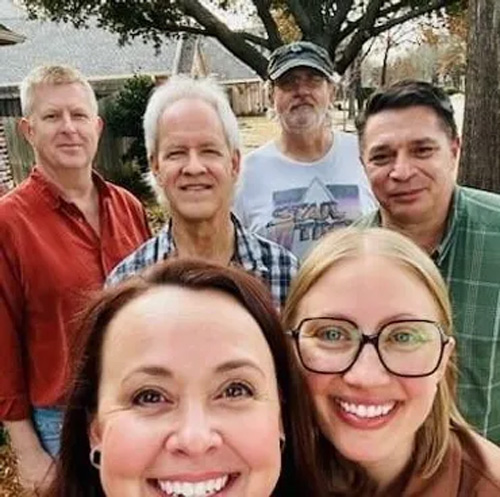 6.) Denton's Oak Street Drafthouse (308 E Oak St, 940-4335-0404) is also waiting until Saturday for their Irish shenanigans. Starting at noon, Oak Street is closing down the street and hosting its annual St. Patrick's Day Block Party with on-the-street seating and free entertainment all day. Hear the Guinness Bagpipers at 3pm, followed by U2 tribute band Joshua Tree 5pm-8pm. As for drink specials, there's a bit of everything. Lucky Leprechaun Cocktails and Irish Dublin Drops are $8, Guinness is $6, green beer drafts are $5, and at the $4 mark, you have your choice of Jameson or Shamrock Slammer shots.
7.) My favorite grilled cheese sandwich in the world (i.e., North Texas) has historically been served to me late at night at the now-defunct Green Room in Deep Ellum. Before the pandemic, owner Christian Baird opened a restaurant/venue in Burleson called Oscar's Bar & Grill. It closed, then Green Room closed, and both facts made me very sad and non-cheesy. However, Oscar's Bar & Grill (1581 SW Wilshire, Ste 101, Burleson, OscarsBurleson.com) is making a comeback just in time for St. Paddy's Day! Join Baird at the Opening Celebration & St. Paddy's Day Party 7pm Fri, featuring live acoustic music by Landon & Alexis Mitchell with Gary Lindsey. Welcome back!
8.) And now for the World's Only St. Paddy's Day Pickle Parade & Palooza. This 12th annual event is noon-9pm Fri and 7am-7pm Sat in Historic Downtown Mansfield. Festivities include beer keg races, pickle eating (and juice drinking) contests, fun runs and a 5 and 10K, live music, and an appearance by the Dancing Pickle Queens. Admission and parking are free, but bring some foldin' money for the food and retail vendors. As of press time, Friday parking is still a mystery. However, on Saturday, a free shuttle runs from Legacy High School (1263 N Main St, Mansfield) to the festivities, which is your best bet. For a deep dive into the palooza-ness of it all, go to PickleParade.org.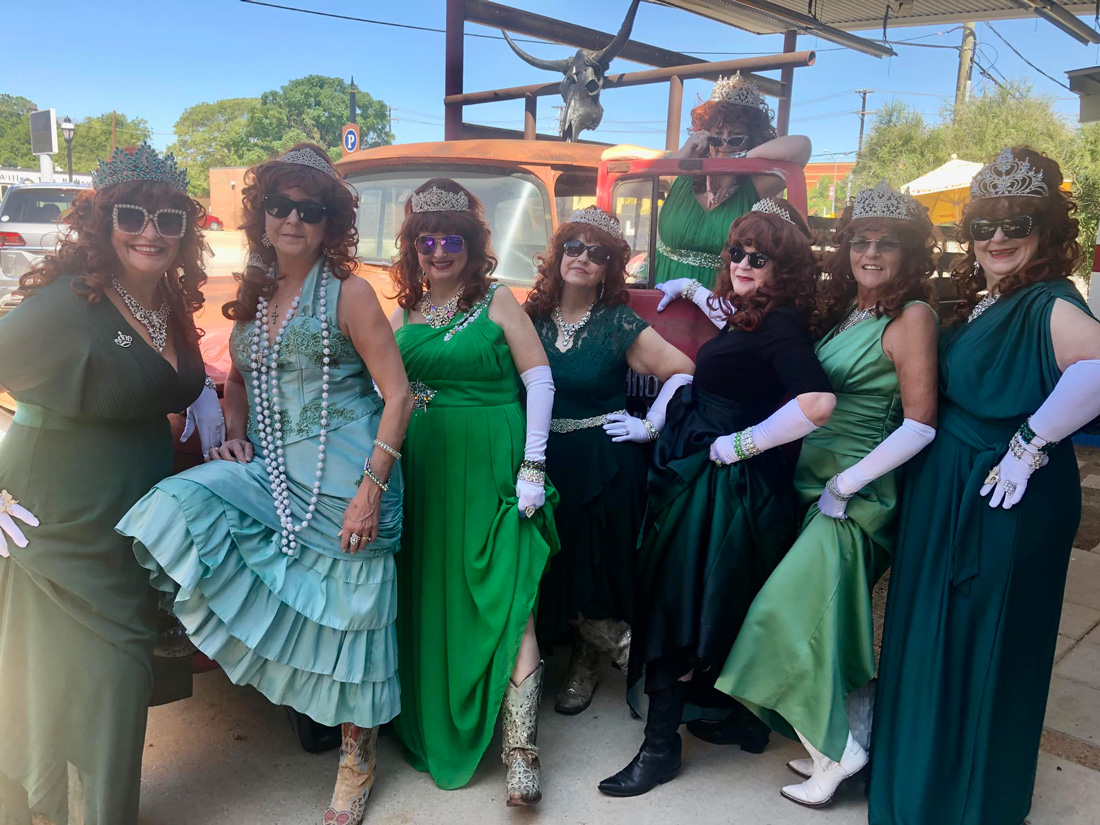 For more ideas for St. Pat's 2023, see the March 16 edition of Night & Day by clicking here.