Cinnamon bun, kanelbulle, cinnamon roll — whatever you like to call it, it's so good that it's inspired a whole day to celebrate it! In Sweden, we pay homage to the famously delicious pastry annually in early October, but they are delicious on a cool spring morning or any morning.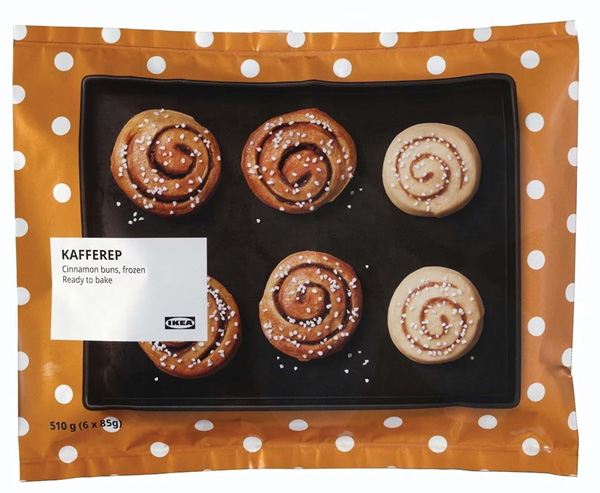 The Cinnamon Bun: Sweden's National Treasure
Dating back as far as the early 19th century, it has become a staple of another Swedish institution, the fika. Originally known as a "kafferep" (coffee party), it's a tradition that became popular in Sweden in the 1930s, when housewives would get together to chat over coffee and cookies. The earlier prohibitions of coffee inspired a secret pseudonym for the cherished coffee party: fika.
Today, to "fika" is to get together, whenever and wherever, to enjoy a chat over a drink and a sweet snack. It can be anything from a business meeting to an informal date as long as it includes company and a sweet treat. Fika and the cinnamon bun, or "kanelbulle" as it's known in Sweden, are the perfect union, a match made in heaven.
Instant Gratification
Did you know that you can find KAFFEREP cinnamon buns in the Swedish Food Market at your local IKEA store? Ready to bake, just pop them in the oven for a few minutes, and you've got instant fika. The buttery sweetness and scent of cinnamon complement the rich, earthy flavor of freshly brewed coffee like no other. But of course, what would either be without a friend or two?
Recipe: Grilled Cinnamon Buns with Cream and Berries
Once you procure your KAFFEREP cinnamon buns, kick them up a notch with this easy recipe that only takes 10 minutes and serves four people.
Beyond the buns — baked and preferably a day or two old — you will also need whipped cream (or ice cream), chopped almonds, maple syrup, powdered sugar, and the berries of your choosing.
First, you will grill the baked cinnamon buns in the oven until they are golden brown. Then, cut the buns in half and fill them with the cream, berries, and almonds. Finally, top with a little maple syrup and a sprinkle of powdered sugar.
Perfection!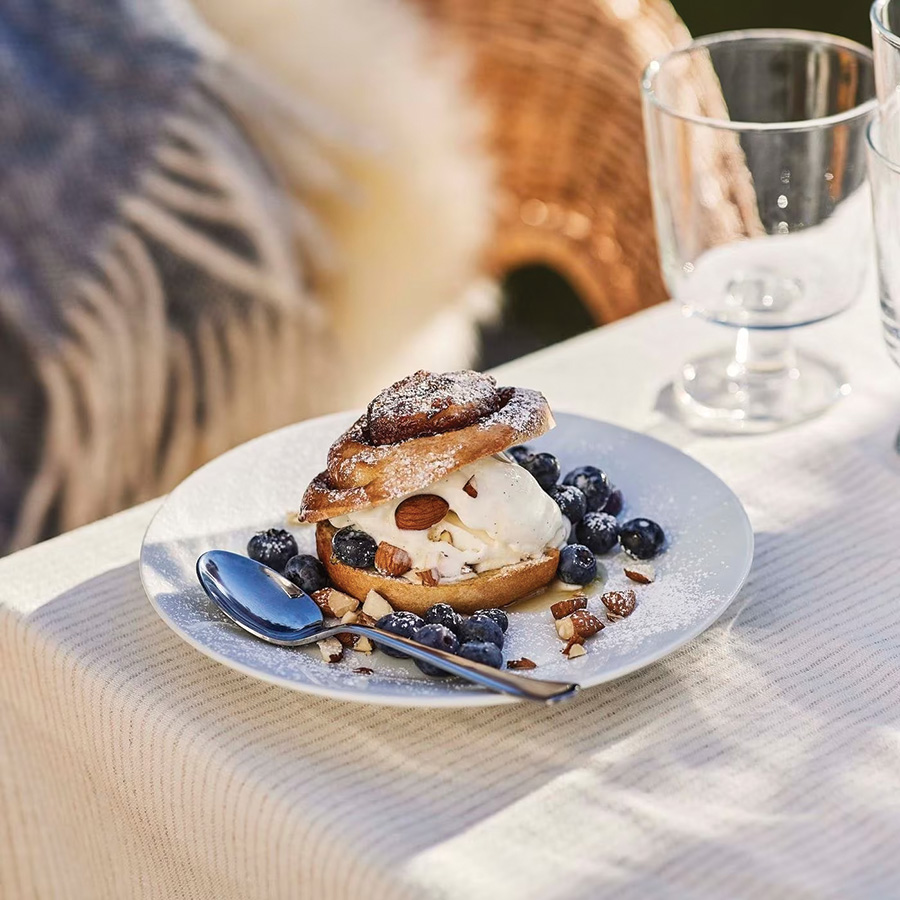 Shopping at Your Local IKEA
Hungry for more delicious treats? Visit IKEA.com, where you'll find plenty of recipes and product ideas, from healthy weeknight meals to fika favorites. Non-perishable items can be ordered online for pickup, but for frozen items (like these cinnamon buns and those world-famous Swedish meatballs) you will need to shop in person. Besides the IKEA in North Dallas, we have one right here in Grand Prairie at 1000 IKEA Pl (888-888-4532). Call ahead for availability, a some items are seasonal.
This content and more found at IKEA.com