Thursday, November 9, 2023 
At 7pm, head to Tate Springs Church (4001 Little Rd, Education Bldg B, Arlington, 817-478-4102) for Recuerdos: A Hispanic Heritage Celebration. Presented by the Arlington Museum of Art and Opera Arlington, Recuerdos (or "remembrances") will be an evening of song in honor of Dia de los Muertos. The musicians of Opera Arlington will take you on a musical journey through Mexico, Spain, and beyond. The lineup includes soprano Judith Rodriguez, mezzo-soprano Lauren Salazar, tenor David Mejía Jr., guitarist Sergio Hernandez Felix, and pianist Boeun Kim. Admission is free, but donations are encouraged.
 Friday, November 10, 2023 
Today thru Sunday at Bond & Beyond at Bass Performance Hall (525 Commerce St, 817-212-4280), the Fort Worth Symphony Orchestra will explore the jaunty music from different crime thrillers in the James Bond franchise as well as hits from Mission Impossible, The Incredibles, Pink Panther, and more, beginning with Bond's theme. Showtimes are 7:30pm Fri-Sat and 2pm Sun. Tickets start at $39.60 at FWSymphonyOrchestra.org.
 Saturday, November 11, 2023 
On this date in 1918, an armistice was signed ending World War I, "the war to end all wars," which is why we celebrate Veterans Day on Nov 11. Since it's on a Saturday this year, the City of Roanoke invites you to a full day of festivities downtown at 500 S Oak St (817-491-2411), including a car show at 10am, a ceremony at noon, and a parade and car show from 12:30pm to 1:30pm. There will also be a cook-off, children's activities, live music, and food samples from local Roanoke restaurants. There is no cost to attend.
 Sunday, November 12, 2023 
This Sunday, it's time for Lola's Community Market. Lola's Fort Worth (2000 W Berry St, 817-759-9100) hosts vendors 11am-4pm on the second Sunday of each month. Purchase locally grown/produced food, fresh fruits, and vegetables from more than 30 vendors and food trucks while enjoying live music. This family-/pet-friendly event is free to attend.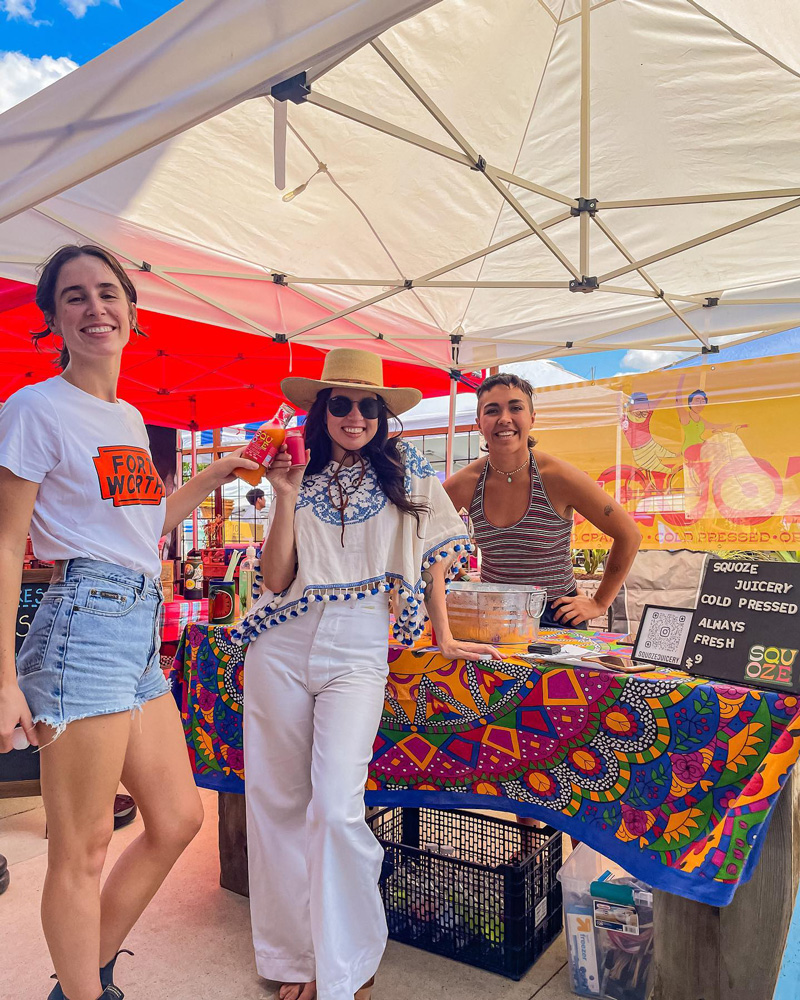 Monday, November 13, 2023 
It's hard to lose a friend, and with his incredible portrayal of Chandler Bing on Friends, Matthew Perry felt like one of our closest. At 6:45pm, Rooftop Cinema (atop the Renaissance Worthington Hotel, 200 Main St, Fort Worth, 817-870-1000) hosts a special memorial screening of Perry's film Fools Rush In, which he thought of as one of his best pieces of work. Tickets are $20 at RoofTopCinemaClub.com, with $5 from each ticket donated to the Matthew Perry Foundation, an organization the actor started to help others struggling with the disease of addiction.
 Tuesday, November 14, 2023 
Based in Los Angeles, Mac Sabbath is the world's only McDonald's-themed Black Sabbath tribute band. Along with being hilarious, they are pretty talented. This theatrical rock group's multimedia show includes bouncing burgers, laser-eyed clowns, and a smoking grill. They are currently touring with The Cybertonic Spree, who play music from the Transformers movies and other cartoons and video games in costume. The show is at 7pm at the Granada Theater (3524 Greenville Av, Dallas, @GranadaTheater). Tickets start at $10 on Prekindle.com. Speaking of bands, tributes, and more, see what the 2023 Weekly Music Awards nominees are up to this month in this week's center spread. Check out as many as possible, then vote in the #FWWMA23 ballot at FWWeekly.com by midnight Thu, Nov 30.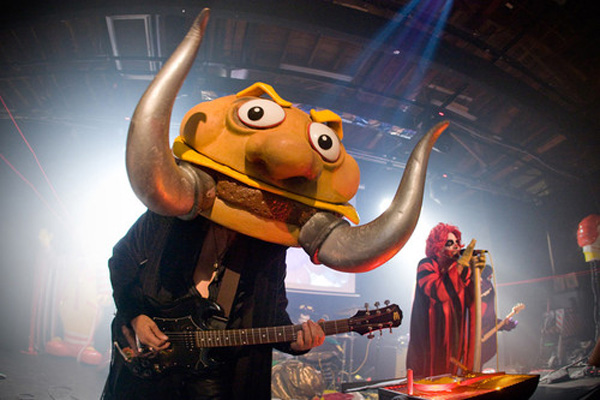 Wednesday, November 15, 2023 
On select Wednesdays at 2pm thru the end of January, the Modern Art Museum of Fort Worth (3200 Darnell St, Fort Worth, 817-738-9215) hosts a film series called My Favorite Films curated by the Modern's auditorium manager Tina Gorski, a lifelong cinephile. "The films in this series may hold special memories for you. No matter how many times you see them, they continue to draw you in one more time." Today's treat is The Lives of Others (2006). Set in East Berlin in 1983, the movie revolves around Stasi officer Gerd Wiesler, who doubts a famous playwright's loyalty to the Communist Party. Gerd spies on the man and his actress lover and becomes unexpectedly sympathetic to them. Gerd must face conflicting loyalties when his superior takes a liking to the actress and orders him to get the playwright out of the way. Tickets are $5 (free for Modern members) at the museum admission desk or online at TheModern.org/Films.