If you are in need or know someone who is, the folks at Witherite Law Group would like to help this Thanksgiving. They will give free turkeys and a grocery gift card to 1,000 families facing food insecurity at 10am Fri at Fiesta Mart (4245 E Berry St, Fort Worth, 817-531-1067). If you are fortunate enough to provide your family with a Thanksgiving spread unassisted, we have some ideas for you below.
1.) Carpenters Cafe & Catering (@CarpentersCafeNCatering, 682-499-8630) aims to make your life easier this Thanksgiving by taking care of the side dishes. Starting at $40 for sides that feed 10-15, choose from braised collard greens, candied sweet potatoes, mac 'n' cheese, cornbread dressing, garlic-truffle mashed potatoes, red thumb potato salad, and seasoned fresh-cut green beans. Order at CarpsCafe.net.
2.) This season, Central Market Fort Worth (4651 W Fwy, 817-989-4700) offers six different chef-prepared meals, including an option to serve a complete feast for up to 14 guests. In addition to the magnificent meals and mains, savory sides and pies are available to order à la carte, plus tamales and five different types of brie en croute. #fancy For all the options, including menu and pickup details, check out their information on FWWeekly.com under Blotch/Living Local or visit CentralMarket.com/Holiday.
3.) Enjoy your Thanksgiving as one big ol' sandwich at Cowboy Chicken (4972 Overton Ridge Blvd, Fort Worth, 817-346-7822). Known as The Gobbler, this $13 sammy features sliced turkey breast, cranberry sauce, dressing, smoked gouda, and cranberry aioli on a brioche bun with one side. You can also buy a whole chicken for $12, an affordable alternative to a turkey for a small family.
4.) I was recently told that I had a bleeding heart for the animals when it came to my "stories" — looking at you, Laurie James! I took that as a compliment, which is how it was meant. (I only post animal memes and videos to my FB Story.) How, then, can I pass on an opportunity to live up to my reputation? I cannot. Please consider helping Fort Worth Animal Care & Control continue its tradition of serving a delicious Thanksgiving meal to all the shelter pups and kitties (close to 1,000 of them) by donating via Amazon at a.co/iGMiqcg.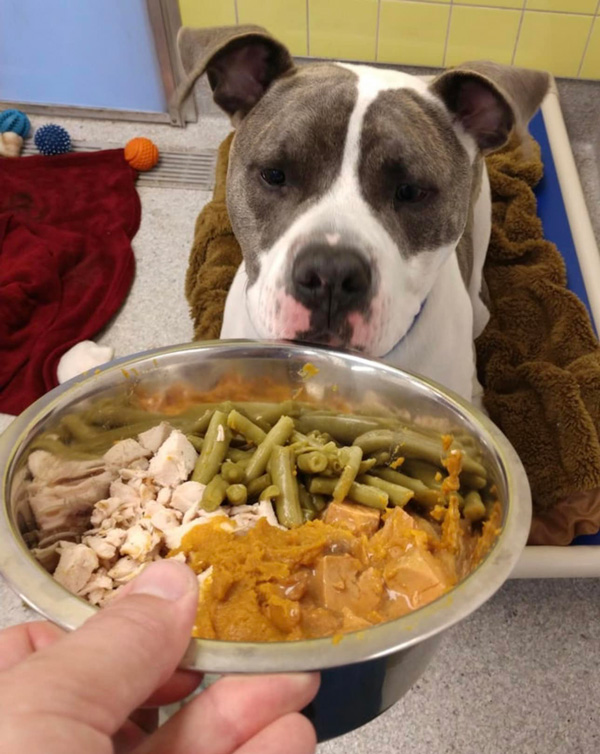 5.) Are you the person in your tribe in charge of the desserts? KB Cake Design (Bit.ly/KBCakeDesigns, 904-566-9045) will help you bring a bit of elegance with you this year. Now thru Sunday, you can preorder cakes in fall designs, including seasonal flavors like a pumpkin spice cake filled with cream cheese or maple buttercream and a chocolate mocha cake with salted caramel filling starting at $65. Pickup (near Old Decatur Rd in Fort Worth) will be arranged for Wed, Nov 22, from 3pm to 7pm after you order. For more information, email KrystalBabilonia@gmail.com.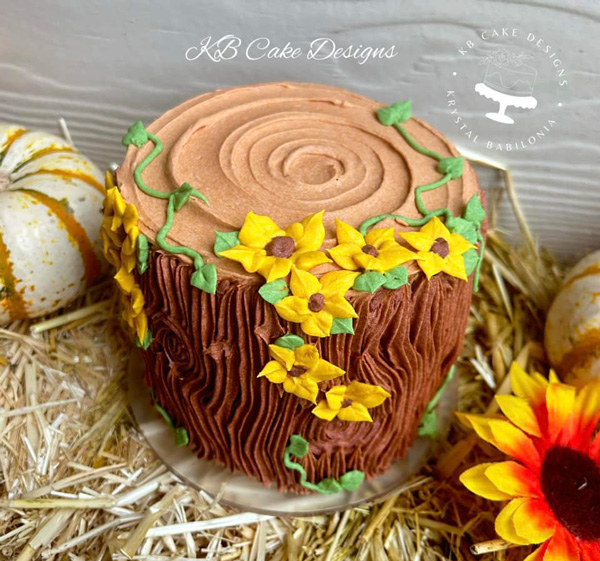 6.) As always, Ol' South is open 365 days a year, including Thanksgiving Day. You can dine in with them 24/7 in Fort Worth (1509 S University Dr, 817-336-031) or 6am-10pm in Burleson (225 E Renfro St, 817-989-9090), or you can order a feast to go. Serving four, Ol' South's Thanksgiving Day family meal comes with oven-roasted turkey (3 lbs), cornbread dressing (64 oz), giblet gravy (32 oz), dinner rolls (eight), cranberry sauce (12 oz), and your choice of sides (two), including candied yams, carrots, mac 'n' cheese, mashed potatoes, or squash casserole.
7.) For an upscale experience, consider visiting the second level of the Omni Hotel (1300 Houston St, Fort Worth, 817-535-6664) for Thanksgiving Brunch. Along with enjoying a menu full of traditional holiday favorites made with locally sourced ingredients hand-chosen by the Omni chefs, you can also stop by "Christmas Corner" to take a picture with Santa, write a letter to the North Pole, and shop for wreaths. Seating is available every 45 minutes from 11am to 3pm on Thu, Nov 23. The cost is $76 for adults, $44 for children ages 6-12, and complimentary for children 5 and younger. For more info, visit OmniHotels.com/Hotels/Fort-Worth/Dining.
8.) Does contemplating all of the above make you want a drink? Head to Paco's Mexican Cuisine & Cantina (1508 W Magnolia Av, Fort Worth, 817-759-9110) for Thanksgiving Eve. From 10pm to 2am on Wed, Nov 22, there will be bottle service and music by DJ Carlos, DJ Manny Chavez, and DJ Richee. Call for reservations.