Thursday, November 16, 2023 
At 7:30pm, iconic American composer Jake Heggie will perform at the Kimbell Art Museum (3333 Camp Bowie Blvd, Fort Worth, 817-332-87451) as part of the Cliburn Concert Series. Heggie is best known for Dead Man Walking, "the most celebrated American opera of the 21st century" (Chicago Tribune). Along with performances by Heggie, the show will feature local artists performing his works and a conversation with Buddy Bray, principal keyboardist for the Fort Worth Symphony Orchestra. Tickets start at $35 at Cliburn.org.
 Friday, November 17, 2023 
Billed as the world's first/largest all-women party, the Sorry Papi Tour will be at Shift4 Arena at Texas Live (1650 E Randol Mill Rd, Arlington, 817-852-6688) at 8pm. This reggaeton event includes female DJs, pink cocktails, photo ops, Sorry Papi merch, and more. According to hosts The Mamis, the goal is to "break down social and cultural barriers to create a space where women can feel safe, transcend self-love, and empower each other." Tickets are $30 at SorryPapi.com.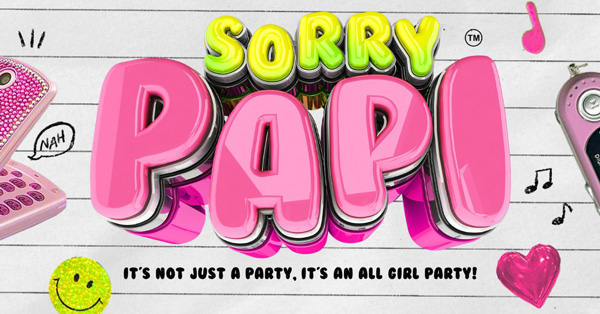 Saturday, November 18, 2023 
From 11am to 7pm, The Dock Bookshop (6637 Meadowbrook Dr, Fort Worth, 817-457-5700) hosts the 15th Annual Literary SoulFest. Enjoy books and storytelling with a soulful vibe from various authors and genres. Discussions will include family book time, what's going on with banned books, hip-hop's impact on the world, and more throughout the day. Attending is free, but you must download a complimentary ticket from Eventbrite.com.
 Sunday, November 19, 2023 
You might think that the holidays officially start on Thanksgiving. And you would be wrong. Here in The Fort, the season kicks off with our annual Parade of Lights. At 6pm, it starts at the intersection of Throckmorton and Weatherford streets, where you will see illuminated floats featuring performances and thousands of sparking lights. It's free to attend, but if you're extra, you may want to buy a "street seat" starting at $17.50. For tickets or more info, including a parade route map, visit FortWorthParadeofLights.org. From 3pm to 7:30pm, you are also invited to enjoy the Parade of Lights Block Party at First United Methodist Church (800 W 5th St, Fort Worth, 817-336-7277). There'll be a bounce house, and the Gepetto's Pizza food truck will be on-site. Parking is free.
 Monday, November 20, 2023 
If you like mariachi and metal music, do I have an event for you. Metalachi is a group of serious California musicians who play classic metal covers in the mariachi style and infuse their shows with humor and skits. It's quite entertaining. See them at Tulips FTW (112 St. Louis Av, Fort Worth, 817-367-9798). Tickets start at $18 on Prekindle.com.
 Tuesday, November 21, 2023 
Houston comedian Ali Siddiq has made a national name for himself over the years. In 2013, he was named the No. 1 comic to watch by Comedy Central, and in 2019, he was a finalist on NBC's comedy competition show Bring the Funny. In 2023 — including tonight — you can see his Jive Turkeys tour nationwide. At 7:30pm, catch him at the Arlington Improv (309 Curtis Mathes Way, Ste 147, Arlington, 817-635-5555). Tickets start at $35 at ImprovTX.com.
 Wednesday, November 22, 2023 
Fort Worth's own Vandoliers will open for Dallas darling Joshua Ray Walker at Friendsgiving at the historic Longhorn Ballroom (216 Corinth St, Dallas, @TheLonghornBallroom). As an added inducement, Jaret Ray Reddick of Bowling for Soup will be the special guest and perform music from his solo country project. Tickets for this very North Texan-oriented show start at $24 on Prekindle.com.