For its first annual Allegro Guitar Festival and Allegro Amateur Competition, the Fort Worth Classic Guitar Society has made sure it's in good hands.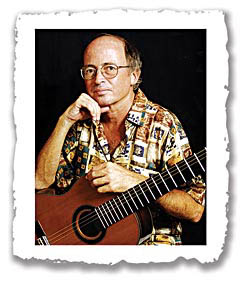 A certain Bond villain has nothing on the legendary Brazilian guitarist Carlos Barbosa-Lima, who this year celebrates 50 years as a celebrated globetrotting concert and recording artist. The Guitar Society is inaugurating its festival by making the one-time Segovia protégé Barbosa-Lima its guest of honor. He will open the event Thursday at 6pm at the Amon Carter with a concert entitled "American Music/American Art." Along with a multi-media presentation of early 20th-century art from the Carter's collection, the Brazilian master, assisted by Fort Worth guitarist Christopher McGuire, will perform selections by Gershwin, Porter, Joplin, and other American composers. The festival will end April 12 with an 8pm solo concert by Barbosa-Lima at the Modern.
In between will be master classes, presentations, and the amateur competition, in which aspiring pickers and pluckers will face off against one another in all three major acoustic guitar styles: fingerstyle, flatpicking, and classical.
Apr 5-12 at various FW locations, including TCU, UNT, the Modern, the Amon Carter, and, in Dallas, SMU. For times and ticket info call 817-498-0363 or go to GuitarSociety.org.