You may not know the name of Thomas Pasatieri, but you've almost certainly heard his work.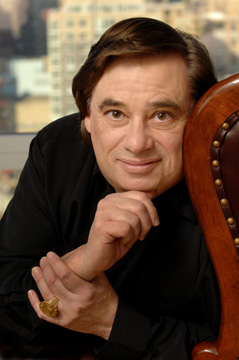 He had a successful career as an opera composer in the 1970s, writing musically conservative works in the vein of Puccini and Richard Strauss, and often based on literary sources such as Molière (Signor Deluso), Chekhov (The Sea Gull and The Three Sisters), and Eugene O'Neill (Before Breakfast). However, when commissions dried up in the 1980s for new operas of every stripe, Pasatieri packed up and moved to Hollywood, where he worked as an orchestrator for a ton of popular movies: The Little Mermaid, Scent of a Woman, The Shawshank Redemption, American Beauty, Magnolia, Erin Brockovich.
In between those assignments, he has stayed away from opera, writing only instrumental works and cycles of art songs for the concert hall. However, in June he'll be premiering Frau Margot, his first new opera in more than 20 years, here in Fort Worth. As part of the run-up to that, Cliburn at the Modern is hosting an evening of his music. Van Cliburn Competition winner Jon Nakamatsu will perform the world premiere of Pasatieri's Third Piano Sonata, and then four singers accompanied by pianist Jason Smith will perform a staged concert version of the composer's 1966 comic opera La Divina, about an opera star whose impending retirement creates hassles for her underlings. This same week Fort Worth Symphony Orchestra is holding a world premiere of its own (Kevin Puts' Violin Concerto), so new music fans will be spoiled with all the options.
An Evening With Thomas Pasatieri begins at 2pm Sat. at Modern Art Museum of Fort Worth, 3200 Darnell St, FW. Tickets are $7.50-20. Call 817-738-9215.