It's odd that artists who are extremely prolific tend to be viewed with suspicion rather than being celebrated for giving the audience so much.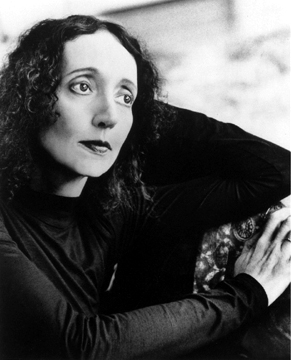 This is true of pop musicians, filmmakers, visual artists, and writers. Stephen King could vouch for the latter, and so could Joyce Carol Oates, who is appearing in North Texas as part of the Mayborn Literary Nonfiction Writers Conference of the Southwest. This journalism conference is sold out, but as of this writing, tickets for the public still remain for the two events that include dinner, Q&A sessions, and book signings for the conference's celebrity guests, Oates and humorist Mary Roach (Spook: Science Tackles the Afterlife and Stiff: The Curious Lives of Human Cadavers).
The 69-year-old Oates will be lecturing on turning nonfiction into art, a topic she should certainly be well-versed in, having published several volumes of criticism and essays, including her famous On Boxing, among her 117 books to date. For all that, acclaim tends to elude her because she writes so much — no Pulitzer Prizes and one solitary National Book Award. Still, this doesn't diminish the accomplishments of her essays or her many novels based on real-life subjects (Black Water, Zombie, Blonde). Tickets for these events must be purchased in advance, but literary fans will be happy to hear the words of these authors.
Mary Roach's appearance is at 5:30pm Fri, while Joyce Carol Oates' is at 6:15pm Sat at Hilton DFW Lakes Executive Conference Center, 1800 Hwy 26 E, Grapevine. Tickets are $60-100. Call 940-565-4564.