The term "film noir" was invented by French critics in the late 1950s as a label for a set of movies that Hollywood started making in the '40s.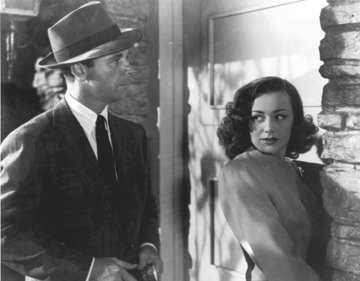 The directors and writers of those films thought of their work merely as urban thrillers and generally had little pretensions to artistry. But the best of these movies were powerful works of art all the same, distinctive not only for their visual style but also for their hard-bitten attitude toward human behavior. American Cinema: Film Noir and the Detective Film is a four-part series presented by TCU professor David E. Whillock at the Modern Art Museum. Each evening will consist of a lecture followed by a screening of a film, ending with a Q&A session. The movies in the series all can reasonably claim to be masterpieces of noir, but four entries hardly seems like enough to suggest the richness of the genre, which continues to enjoy good health in the present day.
The series kicks off with Murder, My Sweet, a 1944 adaptation of Raymond Chandler's Farewell, My Lovely. The movie was retitled because the studio was afraid audiences would mistake it for a musical. Dick Powell, who had been a sweet-singing lead actor in musical films in the '30s, played effectively against type as Chandler's Philip Marlowe and rejuvenated his career. Edward Dmytryk's taut direction ensures that this piece holds up quite well 63 years on.