Listen, elitist music bloggers, we get it.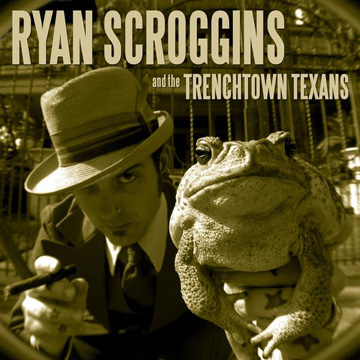 We know you think ska is terrible, and we know why, but if you'd get over the stereotype of Hawaiian-shirted, Orange County nerds blasting away on trombones, you'd realize that there are some gems out there and that most of them are traditional. First, a little history: Ska is an outgrowth of reggae, and reggae is what kids in 1960s Jamaica pieced together out of the stateside R&B they heard through staticky transistor radios plus a weird predilection to accent rhythms on the offbeat. Though Reel Big Fish and white guys' blaring horns over barre chords may make you believe otherwise, that heavy, heavy monster sound hasn't changed much since Toots Hibbert got people moving their dancin' feet, lo, these 40-odd years ago. After all, the Skatalites have been on the road steadily since '63, and modern torchbearers like Hepcat and the Aggrolites have kept the sound alive for repeated generations of rudeboys and -girls. Not surprisingly, the most vibrant scenes are in dirty coastal cities like San Diego and Houston. On the vanguard of H-town's is Ryan Scroggins and the Trenchtown Texans, whose eponymous debut is as beautiful a throwback as you could want.
Scroggins is a tattoo artist studying to be a herpetologist, but he is perhaps better known for playing keys in Los Skarnales, the erstwhile kings of Texas ska. When they imploded, he put together another crew and started gigging regularly. While The Trenchtown Texans have traded in Los Skarnales' Latin flavor for some rootsy, O Brother, Where Art Thou?-styled blues (check "Into the Light" and "The Alligator"), the album is a suite of grooves that echo both a Kingston dancehall circa '66 and a Coventry pub in '79. And while the music namechecks Desmond Dekker and The Specials, Scroggins' voice is all his own. It's a little raw, like a more-melodic version of Tim Armstrong's (Rancid), but beneath the grit is an unmistakable bayou drawl, a perfect counterpoint to his playful organ runs that percolate throughout the uptempo rockers and rocksteady shakers.
Of course, the rest of the band is granite-solid, too. Cue up "Money" or "Guilty" and try — just try — not to move. "Hellbender," named after a big-ass breed of salamander, is as smoky and primal as Lee "Scratch" Perry's best. The guitars and rhythm section flex like a whip made of pythons, and they're tighter than a Kevlar weave. Add to that, tasty sax by a guy who knows when not to play, plus a couple of hazy dubs, and you have the best uptown party record this side of the Caribbean.  Ryan Scroggins and The Trenchtown Texans know their roots, and they know better than to mess with them. The LP is as danceable as Pitchfork Media's electronic fad du jour and more likely to stay that way when bloggers have gone the way of the Daft Punk sample.-Steve Steward
 Self-Titled
(Megalith)