For its spring program, Metropolitan Classical Ballet makes a deep bow to Tchaikovsky.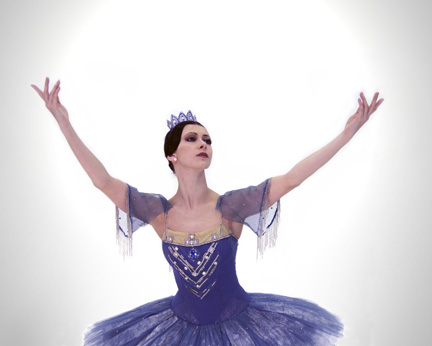 On the bill are two of the Russian composer's major scores: the Violin Concerto and excerpts from the two Orchestral Suites.
Co-artistic director Paul Mejia has revised his 1991 setting of the Violin Concerto for the company's prima ballerina, Olga Pavlova. He first presented the work with the old Fort Worth Ballet when he led that group and has adapted the piece to match the strengths of his new company. Violinist Erik Grossman, who has received high praise in this country and abroad, will be instrumental soloist.
Mejia's colleague and co-artistic director, Alexander Vetrov, will premiere a new work using movements from the Orchestral Suites called "Pas de Grand." The ballet is in four sections, featuring a duet, trio, quartet, and grand finale, with all of the dancers joining in. Between the Russian works will be George Balanchine's "Donizetti Variations," created for the New York City Ballet in 1960 and staged here by Mejia, who is a former dancer with the Big Apple company and a champion of the late choreographer's work. The ballet uses a principal couple and a corps of six women and three men. Guest conductor Bernard Rubenstein will lead the MCB Orchestra. – Leonard Eureka
8pm Mon at Bass Performance Hall, 555 Commerce St, FW. Tickets are $10-38. Call 817-212-4280.