Lang Lang became interested in classical music the same way that many of us took our first interest in it: through Saturday morning cartoons.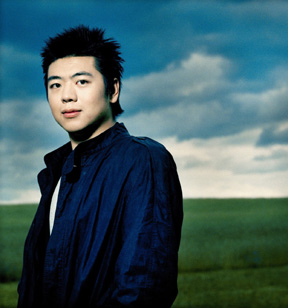 He heard Liszt's Hungarian Rhapsody No. 2 in a Tom and Jerry cartoon and wanted to be able to play it. That item will indeed be on his recital program when he takes the stage at Bass Hall on Monday night. Not everyone will be looking forward to this. The 25-year-old Chinese pianist has proven to be a polarizing figure since he found his first taste of stardom as a teen. His fans (and he has many, especially in Germany, oddly enough) celebrate his stage presence, his unabashed reveling in his own phenomenal technique, and his old-fashioned bravado in an era when many pianists try to come off as dutiful students. His detractors don't deny his technical abilities but call his music vulgar and immature and see him as a self-regarding keyboard basher. His performance in Minneapolis two weeks ago provoked a review from the Star-Tribune that said Lang was in a professional crisis, "a troubled young man, tauter than a piano string, struggling bravely (and much too publicly) to grasp what his extraordinary gifts demand of him." He'll be playing the same program here that brought forth that reaction. In addition to Liszt, he'll also be performing Mozart, Schumann, Granados, and his own tranDELETEions of six Chinese songs. Let the debate continue to rage.
Lang Lang performs at 8pm Mon at Bass Performance Hall, 555 Commerce St, FW. Tickets are $15-90. Call 817-335-9000.