The last great pianist from the country of Argentina was Martha Argerich, the sultry, eccentric, reclusive, unpredictable keyboard wizard who lit up the 1960s and '70s with her volcanic musicianship.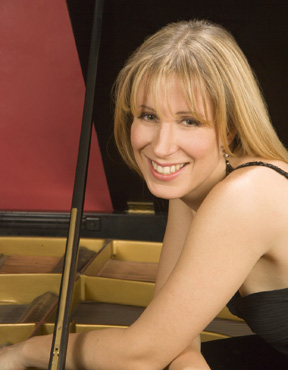 After concertizing and recording way too little in her time, Argerich has devoted most of the past two decades to nurturing the careers of younger artists. One of those is her compatriot Ingrid Fliter (pronounce the last name FLEE-tair), who plays in Fort Worth this week as part of the Cliburn Concerts and looks poised to inherit her mentor's place in the piano universe. The 34-year-old Fliter can be somewhat indelicate when she's playing stuff that requires a lighter touch, like Chopin's waltzes. When it comes to bigger, more dramatic works, however, there's no denying the way her blood-and-thunder approach brings back memories of Argerich. Her profile rose dramatically two years ago when she won the Gilmore Artist Award, a prize given to a single pianist every four years by a shadowy committee that evaluates musicians in secret. (Their track record in spotting young talent has been compared to the Van Cliburn Competition's.)
Fliter's recital program includes four Schubert impromptus, one of Beethoven's late piano sonatas, and a nocturne by Chopin as well as his massive Third Piano Sonata. As for encores, she can be electrifying when playing music by fellow Argentines Astor Piazzolla and Alberto Ginastera. She'll be playing at the Kimbell, which seems like a venue better suited to a more intimately scaled musician, but we'll see how well it works out.
Ingrid Fliter plays at 7:30pm Tue at Kimbell Art Museum, 3333 Camp Bowie Blvd, FW. Tickets are $15-35. Call 817-332-8451.