Samuel James' version of the blues mixes tradition, sly humor, and a knowing wink with a steady, almost hypnotic acoustic beat.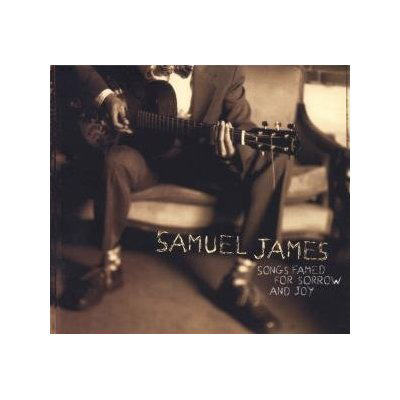 On Songs Famed for Sorrow and Joy, his tales of love and lust, death-row laments, a rambling man's unexpected legacy, and more adventures manage to conjure smiles as much as they do the blues themselves. The Portland, Maine-based James honors the style of pre-World War II blues while bringing it into the 21st century with his own songs. At 28, he adroitly plays slide guitar, banjo, harmonica, and piano and is a deft finger-picker. The son of a professional pianist, he learned tap dancing at age five and piano at age eight and toured the Northeast professionally by age 12. His songs and playing are consistently enjoyable.
In the slow-developing "Sugar Smallhouse and the Legend of the Wandering Siren Cactus," one of James' characters sees six-legged coyotes, birds with teeth, and spiders that fly – none of them as remarkable as the 14-year hunt to capture that deadly, alluring desert cactus of the title. Or is that really the story he's telling? The instrumental "Runnin' From My Baby's Gun, Whilst Previously Watchin' Butterflies From My Front Porch" strings its way through the variety of emotions listeners might expect from the title.
James made this pristine solo CD in five days with producer David Travers-Smith, whose credits include Ani DiFranco, Harry Manx, and Russell Crowe. Balancing respect for any tradition with the need to bring it up to date is often difficult. James pulls it off with his playing (the tradition) and the stories he tells.  – Tom Geddie
Songs Famed for Sorrow and Joy
(Northern Blues)