The Chinese regard eight as a lucky number, which is one reason the Beijing Olympics are beginning on the date 8/8/08.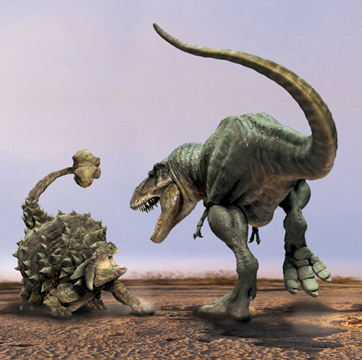 The management of 8.0 Restaurant and Bar isn't Chinese, but they're still running with the number when they hold their 15th anniversary party (sadly, not their eighth) on that same date. In keeping with the numerical theme, the evening's entertainment will be music from the '80s by the local cover band the M-80s, and customers are invited to participate in an '80s outfit contest. The evening should be, like, totally radical.
While the downtown institution celebrates an anniversary this weekend, another one in the museum district celebrates a rebirth. The Omni Theater at the Fort Worth Museum of Science and History opens its doors again (a few months behind schedule, which won't matter if the venue is worth the wait), and local moviegoers can see the newly renovated facility, with a redesigned lobby, new guest amenities, and an IMAX theater with digital sound instead of analog. They'll be showing Dinosaurs Alive! until next March and Deep Sea and Mummies: Secrets of the Pharaohs until May. If only they were showing The Dark Knight on the IMAX screen! Well, we can dream.
8.0 Restaurant & Bar's 15th anniversary party goes on 3-10pm Fri at 111 E 3rd St, FW. Admission is $5. Call 817-336-0880.
Omni Theater showings run Aug 9-Mar 22 at 1501 Montgomery St, FW. Tickets are $10-12. Call 817-255-9300.