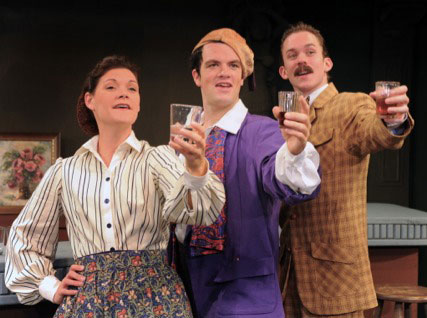 THU ? 24
TCU's theater students have been busy. In addition to the school's production of Doubt this week, they're also putting on Steve Martin's Picasso at the Lapin Agile in conjunction with Circle Theatre. The play imagines Picasso and Einstein as young men meeting in a bar in 1920s Paris, with a few delightfully anachronistic touches. The show runs Sep 24-Oct 24 at 230 W 4th St, FW. Tickets are $10-30. Call 817-877-3040.
FRI ▪ 25
A business professor at the University of Toronto, Richard Florida has become highly influential for his idea that economic growth is primarily driven by what he calls "the creative class," society's scientists, artists, and specialized business professionals. He will be at UTA this week to begin this year's Maverick Speakers Series. The lecture starts at 8pm at Texas Hall, 701 W Nedderman Dr, Arlington. Admission is free. Call 817-272-2761.
SAT ▪ 26
Assuming that the weather cooperates, Day in the District should be a fine time to sample Fort Worth's cultural offerings for the upcoming season. Everyone from Fort Worth Opera to Slam Bang Theater will be performing, and the museums will be showing off their stuff. Be sure not to miss the Kimbell's newly acquired Michelangelo painting. The events are 10am-5pm at various locations in the Cultural District, FW. Admission is free. Call 817-840-2151.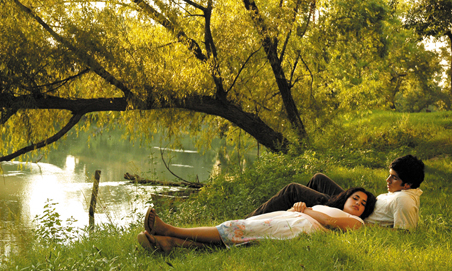 SUN ▪ 27
An independent Texas-made film that came and went late last year without attracting much attention, August Evening is the quietly impressive debut effort by Chris Eska, telling the story of an aging undocumented migrant worker in South Texas trying to hold his family together. This lyrical piece is receiving a screening at Fort Worth Central Public Library, 500 W 3rd St, FW. Admission is free. Call 817-877-7323.
MON ▪ 28
Please, no jokes about My Little Pony dolls. The American Miniature Horse Association kicks off its two-week World Championship Show, with the youth association taking up the first weekend and the rest of the show beginning today. Come see these horses, about the size of large dogs, compete in various events. The show runs Sep 26-Oct 3 at Will Rogers Memorial Center, 3401 W Lancaster Av, FW. Admission is free. Call 254-913-7476.
TUE ▪ 29
This past summer, a number of UTA graduate and undergraduate art students spent a month studying in Florence, with sidetrips to Venice, Rome, Lucca, and Cinque Terre. Now you can see the photographs they took, in the Made in Italy exhibit at Arlington Museum of Art. With the students' training, this should be a cut above most other people's vacation photos. The show runs thru Oct 18 at 201 W Main St, Arlington. Admission is free. Call 817-738-1933.