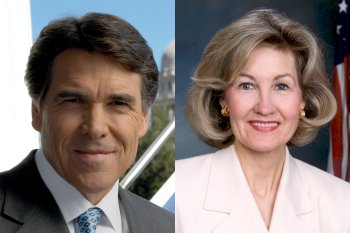 WED ? 18
With Rick Perry and Kay Bailey Hutchison set to drain each other of resources in the Republican primary, might there be room for a Democratic candidate to sneak into the governor's chair? We don't know, but the Tarrant County Young Democrats will give you a look at the field of challengers at the group's gubernatorial candidates' forum. The event is at 7pm at TCU's Brown-Lupton Student Center, 2950 Stadium Dr, FW. Admission is free. Call 817-296-4243.


THU ▪ 19
Michael Fox and Silvia Leindecker's documentary Beyond Elections looks at experiments in grassroots politics in South American countries, whether it's encouraging communal councils in Venezuela to take control of government funds or the practice of participatory budgeting in Brazil. The film, part of the Conscientious Projector series, screens at 7pm at 1919 Hemphill St, FW. Admission is free, but donations are encouraged. Call 817-920-9665.
FRI ▪ 20
Cock-a-Doodle Dandy isn't one of Sean O'Casey's better-known plays. Written some decades after his major works (Juno and the Paycock, The Plough and the Stars), this comedy is more experimental in its technique, a blast against the Puritanism that the playwright saw repressing his native Ireland. Pantagleize Theatre, which is always keen on Irish drama, unearths this obscure work and performs it Thu-Sun at Sanders Theatre, 1300 Gendy St, FW. Tickets are $14. Call 817-472-0032.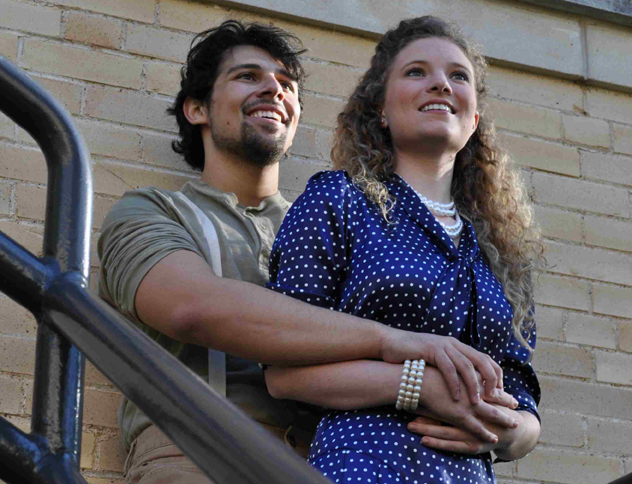 SAT ▪ 21
Vespasian, the emperor of Rome in the 1st century A.D., raked in money for the empire by imposing a fee for using urinals. Supposedly when one of his advisors protested, the emperor held a coin under the man's nose and asked him if the money smelled bad. Emperor Vespasian would surely be delighted by Urinetown, the musical that continues to please college audiences everywhere. TCU's staging of it runs thru Sun at Buschmann Theatre, 2800 S University Dr, FW. Tickets are $10. Call 817-257-5770.
SUN ▪ 22
If you want a more interesting new version of Dickens' A Christmas Carol than the 3-D movie, you should probably head to Circle Theatre. The folks there will be world-premiering A Lone Star Christmas Carol, a musical version localized by playwrights Gary Taylor and Gary Moody. The show runs Nov 19-Dec 19 at 230 W 4th St, FW. Tickets are $10-30. Call 817-877-3040.
MON ▪ 23
If you prefer your Christmas shows tinged with gospel flavor, or if you're simply looking for somewhere to go on this Monday night, Artisan Center Theatre has the show for you. The Forgotten Carols, a musical by Michael McLean, retells the nativity story from the point of view of various minor characters. The show runs Nov 20-Dec 19 at Belaire Theater, 420 E Pipeline Rd, Hurst. Tickets are $9-16. Call 817-284-1200.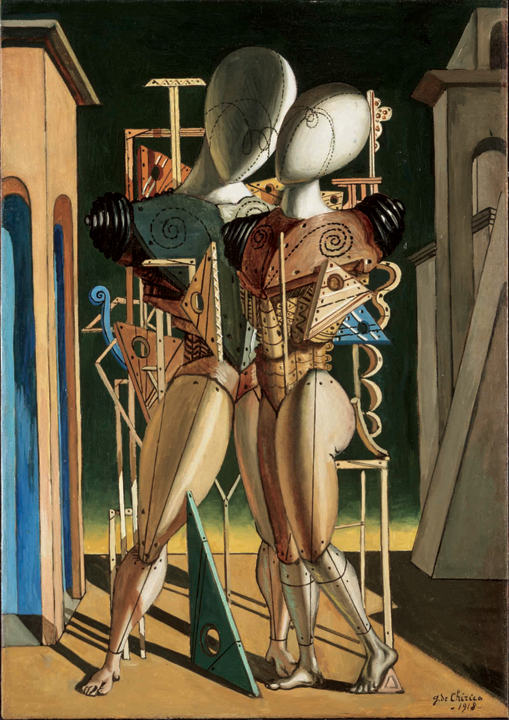 TUE ▪ 24
The Kimbell closes 2009 with its show From the Private Collections of Texas, an exhibit of classic and modern paintings hanging in people's houses in our state. The show is stocked with big names: Rembrandt, van Gogh, Picasso, Monet, and more. The exhibit runs Nov 22-Mar 21 at 3333 Camp Bowie Blvd, FW. Admission is $10-14. Call 817-332-8451.