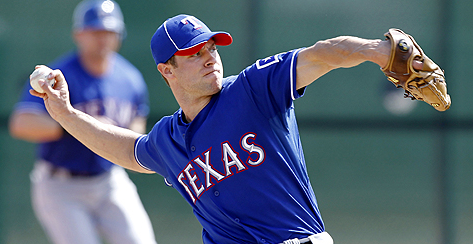 WED ? 7
A new season for the Texas Rangers begins, this time with some legitimate hope for several reasons: last year's impressive finish, the off-season additions of Rich Harden and Vladimir Guerrero, and the excitement that comes with new ownership. The much-improved Seattle Mariners visit over the weekend, but the Toronto Blue Jays kick off the Rangers' home season. The series runs thru Thu at Rangers Ballpark, 1200 Ballpark Way, Arlington. Tickets are $3-134. Call 817-273-5100.


THU ▪ 8
The background music for this lecture should be "Dirty Little Secret" by the All-American Rejects. Frank Warren made his name founding the blog PostSecret.com, where he encouraged users to make their secrets into pieces of postcard art and post them on his site. Today he'll be at UNT lecturing about his book documenting this public art project, entitled My Secret. He'll appear at 8pm at UNT University Union, 1155 Union Cir, Denton. Tickets are $10-20. Call 940-565-3805.
FRI ▪ 9
Among the categories that the entrants in the annual Edible Book Festival are being judged on: Best Use of Chocolate, Best Children's Book, Best Non-Cake Book, and Most Unusual Use of Food, though the whole concept of making books out of food is pretty unusual in itself. The festival is 2-4pm at UNT Willis Library, 1506 W Highland St, Denton. Entry fee is $2, while the fee to eat the books is $5.
SAT ▪ 10
The annual Main ST. Fort Worth Arts Festival (hmm, why the "ST." instead of "Street"?) kicks off spring again this week with music, art, and food. Included in the festivities is the Fearless Film Festival, which this year includes a lecture and workshop from Kelley Baker, a low-budget filmmaking guru better known by his internet handle, The Angry Filmmaker. The festival runs Thu-Sun on Main St between 4th and 9th sts, FW. Admission is free. Call 817-336-2787.
SUN ▪ 11
There have been numerous stage versions of Pride and Prejudice over the years. Stolen Shakespeare Guild is putting on Jon Jory's adaptation of Jane's Austen's novel for the next two weekends. If there are any zombies in this one, we'll let you know. The play runs Apr 9-18 at Fort Worth Community Arts Center, 1300 Gendy St, FW. Tickets are $6-15. Call 214-789-8032.
MON ▪ 12
Roanoke bills itself as "the rising star of the Metroplex," and this week promises to be its coming- out party. Unique Week marks the completion of the renovation on its main artery, Oak Street, with a week of ceremonies, sales, activities, and concerts, including one headlined by Brave Combo. The opening festivities are 6-8pm at various locations along Oak Street, Roanoke. Admission is free. Call 817-491-2411.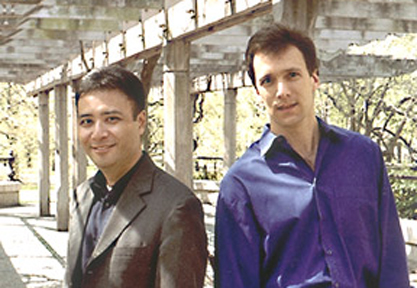 TUE ▪ 13
Former Metropolitan Opera Orchestra clarinetist Jon Manasse and 1997 Van Cliburn Competition winner Jon Nakamatsu have become a brilliant, if unusual, clarinet-and-piano team ever since their manager suggested the collaboration six years ago. They'll close out this season's Cliburn at the Bass series with a concert that includes Carl Maria von Weber's elegant Grand Duo Concertante and John Novacek's puckishly titled Four Rags for Two Jons, commissioned by the musicians themselves. The performance starts at 7:30pm at 555 Commerce St, FW. Tickets are $15-90. Call 817-335-9000.