Written in 1983 by the Romanian playwright Gilles Ségal, The Puppetmaster of Lodz is less a piece of Holocaust kitsch than a spin on the old story of a puppeteer who starts to lose the distinction between fantasy and reality. The story takes place in 1950 in the apartment of Samuel Finkelbaum, reportedly one of Europe's great puppeteers before World War II.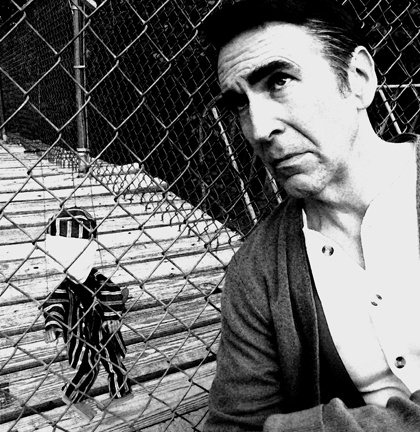 After escaping from a concentration camp, Finkelbaum remains in hiding in Berlin despite the best efforts of several people to convince him that the war is over and that it's safe for him to come out. His faith in God shattered by the horrors that he's seen, he now prefers his alcove where he exercises Godlike powers over his puppets, who are more real to him than people.
The plot takes an odd turn near the end and then doesn't really deal with the implications, but the play, with its themes about the values and limitations of art as a means of escaping the harshness of the world, remains a powerful experience when cast with the proper lead actor. Pantagleize Theatre is putting on this show for one weekend only and is doing it at Fort Worth Montessori Academy, a location that theatergoers may have to look up. It should be well worth the trouble.
The Puppetmaster of Lodz runs Thu-Sun at Fort Worth Montessori Academy, 501 Oakland Blvd, FW. Tickets are $10. Call 817-472-0032.