If there's one thing I love about dives, it's the décor. From the Starlite Lounge's year-round Christmas tinsel to the yellowing caricatures that decorate the molding at A Great Notion, a dive bar's unabashed earnestness in hanging anything and everything on the walls is half its charm — maybe even 60 percent. Occasionally, there's a scheme to it all, typically revolving around the theme of "Est. in 197X — We Ain't Changed a Bit!"


Truth be told, I guess I just don't like change. Like a lot of you, I get out of the house and go to bars to feel at home, and all that random shit on the walls is as comfortable as an old couch. And anyway, when I go into a bar, and the bags of corn chips dangling above the register still have the Frito Bandito on them ($.50 ea., written in Sharpie), well, that just makes me smile.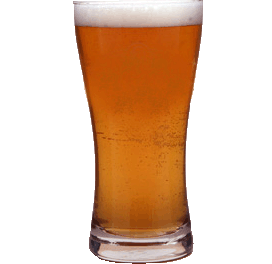 Imagine my delight, then, when I walked into the Showdown Saloon on Camp Bowie. I'd been there a long time ago to play Scrabble with some friends, but that was before I'd started writing about bars, and I'd obviously missed out on the fact that the Showdown is probably the most patriotic bar I've ever been in; not because it was full of people whose cars displayed "God Bless John Wayne" bumper stickers (maybe it was, maybe it wasn't — I didn't look), but because the joint was covered in a ton of red, white, and blue bunting.
Well, that and a few strings of Mardis Gras beads, but that's pretty normal. In a lot of bars, dive or otherwise, those pathetic-looking strands of purple, gold, and green hang around like hard-to-reach cobwebs. But at the Showdown, they seem to be within easy reach, which strikes me as a bit of wishful thinking, as if there was this one time when some chick would've totally taken her top off if not for the lack of readily available Mardis Gras beads.
I don't know if the Showdown was getting an early start on Independence Day weekend or if all the 'Merican colors were a holdover from the past summer(s), but they nicely complemented the legion of plastic Budweiser steins dangling above the bar. They are named, numbered, and belong to regulars. For $7, you can buy one of them –– ownership gets you discounted prices, such as happy-hour drafts for $1.90.
A dollar-90 might strike you as an odd price for a beer, but the prices at the Showdown are (for me, I guess) part of its charm. For example, my tab was $10.65 –– not an even $10 or $10.50. Or even $10.25. But $10.65. And my companion had paid for a draft of Killian's for $2.45, and I'm pretty sure I got something that cost $2.70. Why a bartender would want to deal with nickels and dimes is beyond me, but then again, my financial savvy is more Gladstone Gander than Uncle Scrooge, so don't ask me.
On the other hand, a dollar-90 (or whatever a beer costs if you don't own a Showdown regular's mug) is pretty damn cheap. While I'll probably melt into a chair on my porch when July 4 rolls around, clacking steins with a buddy at the Showdown isn't a bad option. In fact, I can't think of a better use for a little bit of change. –– Steve Steward
Contact Last Call at lastcall@fwweekly.com.