"I have a tiny world to save," says the hero of the Scott Pilgrim graphic novels as he loses himself in a video game. His words can apply to a bunch of events going on this weekend.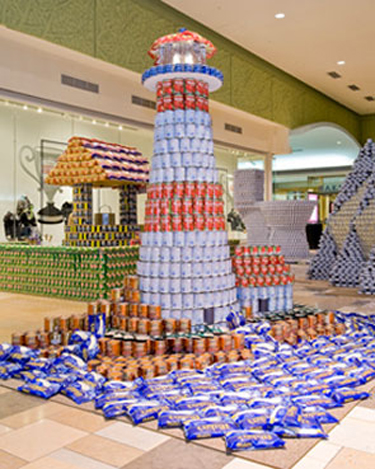 Scott would probably best like Simon GamePlay, a video game preview going on all weekend at Grapevine Mills. The event features demos, tournaments, and giveaways of several games (with the participation of such firms as Eidos, Konami, Disney Interactive, SEGA, and 2K Play) that aren't yet available in stores. Gamers can start compiling their wish list for the holiday season.
If your taste runs a bit more to analog, the model train show at Lockheed-Martin Recreation Area is probably more your speed. The annual festival features layout displays and vendors selling everything you need to build your own train set as intricately as you want. As usual, the show runs concurrently with a pottery show at the same complex.
Then there's always CANstruction, the annual fall event that has teams of designers and architects building huge structures to draw attention to the work of the Tarrant Area Food Bank. The public is free to watch the builders assemble colorful, eye-catching pieces from canned goods. Best of all, the event runs for eight days, so you can come to North East Mall any time during the week and see the construction process, as well as donate to a worthy cause.
Simon GamePlay runs Sat-Sun at 3000 Grapevine Mills Pkwy, Grapevine. Admission is free. Call 972-724-9000.
The model train show runs Sat-Sun at 3400 Bryant-Irvin Rd, FW. Admission is $7. Call 817-713-6887.
CANstruction runs Oct 10-17 at 1101 Melbourne Rd, Hurst. Admission is free. Call 817-332-9177.