Amid some strange comments from the city council about modern streetcar lines not being "culturally" compatible with Fort Worth, the city's streetcar consultant this week laid out a plan for starter lines for that public transit system that the city has been chewing over for years now. Both would originate downtown, with one going out South Main Street to Magnolia Avenue and the other heading north on Main Street, crossing the Trinity and ending near LaGrave Field.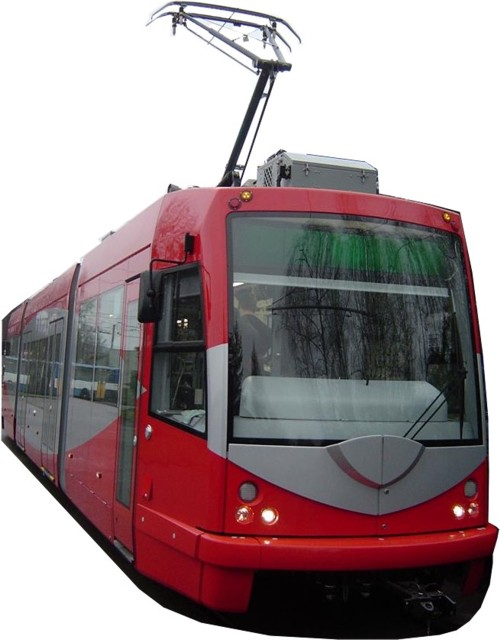 Charlie Hales of HDR Engineering told council that recent national surveys have shown that 30 to 40 percent of the American population prefers to live in "walkable urban" neighborhoods. Fort Worth has just 6 percent of its housing in that category. "The preferences for housing choices are changing, and streetcars are a good way to tap into that market," Hales said. He also pointed out that by building the new lines, the city would add $335 million in property value over the next 15 years.
The total cost would be about $80 million, with $25 million of that coming from a recent federal grant (the city council still hasn't decided whether to accept the grant it asked for, but that's a whole 'nother story.) The remaining $55 million would come from tax increment financing districts on the Near South Side and for the Trinity River Vision project. No money from the city's general fund would be used, and no citywide tax increase would be required.
Given that HDR projected that the Fort would provide enough riders for the two lines, has the funding to pay for it, and would gain economic growth from it, streetcar opponents had to find a new ground for blasting the plan. "This is a culturally changing atmosphere for this city, and I'm not sure we should change the culture of Fort Worth from what we are now to what we are with streetcars," council member Jungus Jordan said. Um, what?
Maybe Jordan thinks the culture of bad mass transit, clogged streets, and horrific air pollution is what Fort Worth should strive for. That's certainly thinking inside the box.
iPad, yourMoney
Two other bits of odd news from city hall. After slashing services and laying off workers during this years' budget mess, the city council managed to find enough money — about $5,000 — to buy iPads for council members. City spokesman Jason Lamers said it was a move toward a "paperless and more efficient system" of getting documents to council. Static can't wait to see how council members Kathleen Hicks and Sal Espino handle their new high-tech apps, as they are already addicted to their Blackberries.
And, City Manager Dale Fisseler, 51, announced this week that he is retiring at the end of the year. He's worked for the city in various departments since 1990, but has spent only three years at the top of the city staff chart. It will be interesting to see how the council goes about choosing a new city manager. Will it be another long-time Cowtowner like Fisseler or an outsider with new ideas? New ideas … hmm, that might be "culturally incompatible" with the status quo.