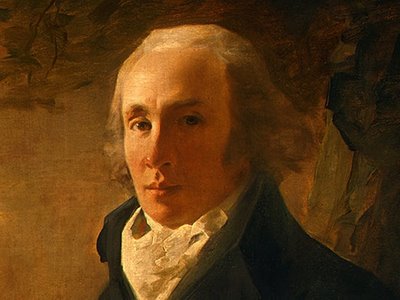 WED ? 6
Kimbell Art Museum Deputy Director Malcolm Warner lectures this afternoon on Scotland's Old Master: Henry Raeburn. The painter, whose career spanned the 18th and 19th centuries, was widely acclaimed for his frankly realistic and often dramatically lit portraits of both Scottish celebrities and middle-class people. The lecture is at 12:30pm at 3333 Camp Bowie Blvd, FW. Admission is free. Call 817-332-8451.


THU ▪ 7
The cause of good nutrition is always worth promoting, and so is a good beer. The Fort Worth Dietetic Association is holding its Octoberfest at Rahr Brewery, where you can knock back a few and listen to some music while donating money to the organization's scholarship fund. The event is at 6pm at 701 Galveston Av, FW. Tickets are $20-40. Call 817-810-9266.
FRI ▪ 8
Alternately charmingly homespun and aggravatingly naïve, Samm-Art Williams' 1980 play Home tracks a young African-American man over the course of some 30 years as he journeys from his Carolina farm to the big city and back. Jubilee Theatre unearths this play this weekend. Let's see how it stands up. The show runs thru Oct 31 at 506 Main St, FW. Tickets are $10-25. Call 817-338-4411.
SAT ▪ 9
Playoff baseball returns to the Ballpark in Arlington after an 11-year absence, as the Texas Rangers take on the Tampa Bay Rays in Game 3 of their series today. Game 4, if necessary, will be on Sunday. The intensity of playoff baseball is like nothing else. Let's welcome it back. The game starts at a time TBD at 1200 Ballpark Way, Arlington. Tickets are $3-215. Call 817-273-5100.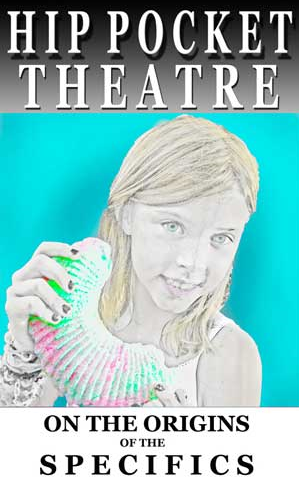 SUN ▪ 10
We wonder what the intelligent design crowd will make of Hip Pocket Theatre's new show On the Origins of the Specifics. (We also wonder what happened to intelligent design. Doesn't seem to be getting the pub that it used to.) The musical by John Carlisle Moore and Joe Rogers is about the beginnings of the universe and Darwin's theories. It closes out Hip Pocket's season. The show runs Oct 8-31 at 1950 Silver Creek Dr, FW. Tickets are $5-15. Call 817-246-9775.
MON ▪ 11
A stage show utilizing dance, music, and multimedia art, Restore Tour: Child Soldier No More is a production designed to draw attention to the plight of child soldiers in northern Uganda, where some 30,000 children were abducted and forced to serve in the organization calling itself the Lord's Resistance Army. The presentation is at 7pm at White's Chapel United Methodist Church, 185 S White Chapel Blvd, Southlake. Admission is free. Call 813-948-4343.
TUE ▪ 12
Cliburn Concerts welcomes the Juilliard String Quartet for the first time along with flutist Carol Wincenc, who celebrates her 40th year as a performer. They'll perform music by Haydn and Brahms, but the main attraction here is the local premiere of Joan Tower's Rising, a work using abstract ascending and descending motifs. The concert is at 8pm at Bass Performance Hall, 555 Commerce St, FW. Tickets are $15-90. Call 817-335-9000.