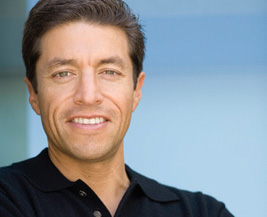 WED ? 20
Gustavo Romero has already played complete cycles of Beethoven's sonatas for solo piano at UNT. Now he's teaming up with violinist Felix Olschofka to perform each of the master's sonatas for piano and violin. It has taken them three concerts to go through the whole oeuvre, and tonight marks the end. The concert is at 8pm at UNT Music Bldg, Av C & Chestnut St, Denton. Admission is free. Call 940-369-7802.
THU ▪ 21
For the new season, Symphony Arlington moves into a new hall, slashes ticket prices, and plays a concert with an autumn theme that doesn't involve Vivaldi, thank God. Vurl Bland is the soloist for Ralph Vaughan Williams' Tuba Concerto; if you don't think a tuba can star in a long orchestral piece, listen to this upbeat, very English work. The concert is at 7:30pm at Arlington Music Hall, 224 N Center St, Arlington. Tickets are $15-45. Call 817-385-4084.
FRI ▪ 22
A couple of weeks ago we wondered what the intelligent design crowd would think of Hip Pocket's Darwin-themed show. We're even more lost as to what ID advocates would make of Inherit the Wind, the 1955 dramatization of the Scopes monkey trial. It's a hectoring piece of work, but the times seem to be made for its message about religious fundamentalism clashing with the modern world. The show is being put on by Onstage in Bedford and runs Oct 22-Nov 7 at Trinity Arts Theatre, 2819 Forest Ridge Rd, Bedford. Tickets are $10-15. Call 817-354-6444.
SAT ▪ 23
Don't know any Russian words? You'll learn the meaning of at least one after listening to Mussorgsky's opera Boris Godunov, with its ecstatic repeated choruses of "Slava! Slava!" This historical epic about a 17th-century tsar isn't that well known outside of Russia, but it boasts any number of unforgettable arias and set pieces. Valery Gergiev conducts the Met's broadcast this morning. The opera starts at 11am at various local movie theaters. Check Calendar for locations. Tickets are $18-22. Call 213-639-6166.
SUN ▪ 24
We all know parents who've entertained the idea: Eric Coble's dark comedy Bright Ideas tells the satirical story of a couple willing to go to murderous extremes so that their 4-year-old can attend an elite preschool. The play is shot through with references to Macbeth and Sweeney Todd, playing out against a background of kids' parties. Circle Theatre's production runs Oct 21-Nov 20 at 230 W 4th St, FW. Tickets are $10-30. Call 817-877-3040.
MON ▪ 25
It's usually the Kimbell giving us glimpses into the ancient Egyptians, but this week Fort Worth Museum of Science and History gets in on the action with Lost Egypt: Ancient Secrets, Modern Science. As the name implies, the new exhibit places an emphasis on what technology has enabled us to learn about this fascinating culture. The show runs Oct 24-Jan 3 at 1600 Gendy St, FW. Admission is $10-14. Call 817-255-9300.
TUE ▪ 26
Having starred in Casa Mañana's production of Steel Magnolias two years ago, Ruta Lee returns to her adopted hometown to portray Miss Mona Stangley in The Best Little Whorehouse in Texas. It'll be a hard candy Christmas, and we'll all be just fine. The show runs Oct 23-31 at 3101 W Lancaster Av, FW. Tickets are $40-65. Call 817-332-2272.