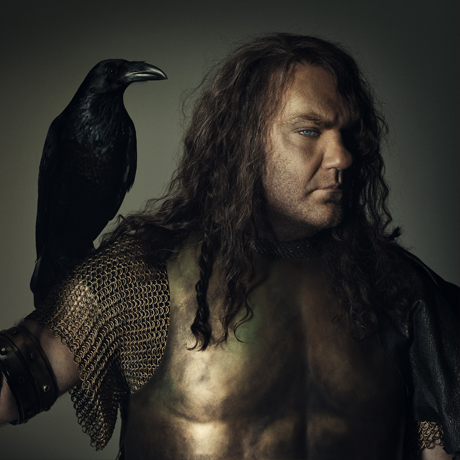 WED ? 27
In the pages of The New York Times, Maureen Dowd rather brilliantly compared Das Rheingold to The Social Network, both being stories about an antisocial nerd who's mocked by women until he invents a device that makes people wealthy. The Met's encore broadcast of Wagner's opera takes place this evening at local movie theaters that are no doubt still playing David Fincher's film, so you can compare them side by side. The broadcast is at 6:30pm at various locations. Tickets are $18-22. Call 213-639-6166.
THU ▪ 28
The Pour House seems an unlikely venue for a book signing, but the sports bar on West 7th Street will host LPGA golfer (and TCU alumna) Kris Tschetter doing just that. She'll be signing copies of Mr. Hogan, The Man I Knew, a memoir detailing her experience of studying golf under one of the sport's legends, Ben Hogan. The signing is at 5pm at 2725 W 7th St, FW. Admission is free. Call 817-335-2575.
FRI ▪ 29
The upcoming animated film Gnomeo & Juliet recasts Shakespeare's romance with garden gnomes, but CATS' play opening this week sounds even more inspired. The Seussification of Romeo & Juliet mashes up the tale of star-crossed lovers with Dr. Seuss' parable of discrimination The Sneetches. Where in Shakespeare's Verona will there be room for Sylvester McMonkey McBean? The play runs Oct 29-Nov 7 at 1100 W Randol Mill Rd, Arlington. Tickets are $6. Call 817-861-2287.
SAT ▪ 30

With all the Halloween celebrations going on this weekend, let's not forget the two Día de los Muertos parties happening as well. Traditionalists will prefer the one at Rose Marine Theatre, but Arts Fifth Avenue's 10th annual party promises a heavy emphasis on the holiday's craft-making aspect. Of course, since the two parties are on different evenings, no one says you can't attend both. The event is at 5pm at Arts Fifth Avenue, 1628 5th Av, FW. Admission is free. Call 817-923-9500.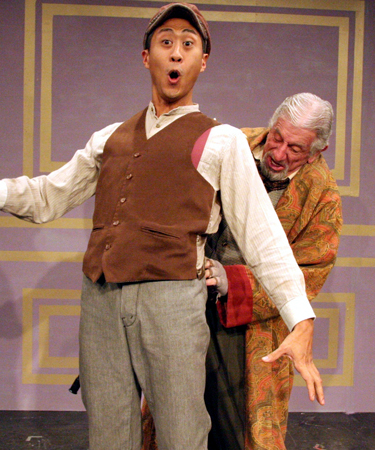 SUN ▪ 31
Molière spent his playwriting career satirizing personality types, and, extreme though his characters sometimes were, his takedowns of misanthropes, hypochondriacs, religious hypocrites, and pseudointellectuals were seldom off target. The Miser is a study of a wealthy man whose tightfistedness prevents him (and nearly everyone around him) from finding happiness. Stage West's production of this classic runs Oct 28-Nov 28 at 821 W Vickery Blvd, FW. Tickets are $15-30. Call 817-784-9378.
MON ▪ 1

Strange how so many of classical music's great requiem masses were written by composers with no particular religious bent: Mozart, Berlioz, Verdi, Fauré, Janácek. Brahms was in this company, too, and his monumental A German Requiem (the title referencing the language in which the work is set instead of the traditional Latin) will be sung by TCU Symphony Orchestra and Symphonic Choir in a special performance at Bass Hall to honor the late TCU music professor Ronald Shirey. The performance is at 7:30pm at 555 Commerce St, FW. Tickets are $10-20. Call 817-257-7602.
TUE ▪ 3

Spawned by the success of the 2002 film Drumline, Drumline LIVE brings the flair and energy of show-style marching bands (which are enough to make ordinary college marching bands look funereal) to live audiences. The show at Bass Hall features 39 musicians from historically black colleges and universities. It starts at 7:30pm at 555 Commerce St, FW. Tickets are $22-49.50. Call 817-212-4280.