If you've noticed a more than ordinary amount of moustaches around town, it isn't just your imagination. Movember, a foundation dedicated to raising awareness and funds for men's health, challenges men around the world to grow a mo for the month of November. Rather than bracelets or t-shirts, the faces of gentlemen become the ribbons for the cause.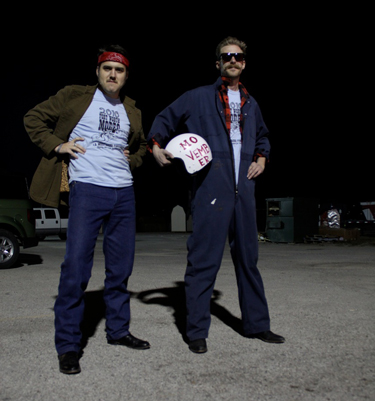 The Fort Worth Movember chapter is putting its own spin on the movement by offering the Fort Worth Modeo Moustache Pageant. At The Where House on Saturday, judges will walk around discreetly and pick the top 10 hairy lips, which will later be flaunted on stage. While width and density are important criteria for a quality moustache, personality reigns supreme.
In addition to the pageant, there will be music from several North Texas bands, including The Uptown Bums, White Mountain, On After Dark, and A Giant Dog. Sponsors, including Taco Heads and Rahr & Sons Brewery, will provide food and beer. And in spirit of the Modeo (a play on "rodeo"), there will be a mechanical bull with unlimited rides, as well as other Western attractions.
But it's not all fun and games. Nursing students from Texas Women's University will staff an information station and offer facts, statistics, and precautions about men's health and, in particular, prostrate cancer, the main focus of the Movember foundation. All proceeds from the event will go toward the Prostate Cancer Foundation and LIVESTRONG, Lance Armstrong's foundation.
So comb out (or stick on) your moustache, slap on some chaps, and hop on over to the Modeo to have fun, make a donation, and learn about men's health issues for you or someone you love. Because really, what other time of the year can you raise awareness by using your face? –– Katie Ruppel
Fort Worth Modeo Moustache Pageant is 7-11pm Sat at The Where House, 2510 Hemphill St, FW. Admission is $15. Free food and open bar.