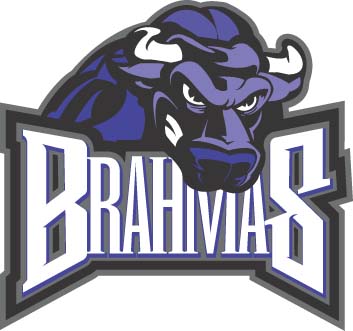 WED ? 24
After a playoff flameout last year, the Texas Brahmas try to get back to their title-winning ways as their season gets under way. A familiar opponent, the Bossier-Shreveport Mudbugs team, faces the Brahmas tonight but, if you miss that game, they'll be back again on Saturday. The puck drops at 7pm at NYTEX Sports Centre, 8851 Ice House Dr, North Richland Hills. Tickets are $12-30. Call 817-336-4423.
THU ▪ 25
Last year, the Dallas Cowboys faced the New Orleans Saints when everything seemed to be going wrong. They came away victorious, and rode the wave into the playoffs. This year, the Cowboys still are trying to right the ship as they face a Saints team that now has that Super Bowl-winning glow. Kickoff is at 3:15pm at Cowboys Stadium, 1 Legends Way, Arlington. Tickets are $75-239. Call 800-745-3000.
FRI ▪ 26
It's been three years since God's Trombones graced the stage at Jubilee Theatre, and the fans of this ageless musical by Rudy Eastman and Douglas Balentine no doubt will be glad to have it back this year for the troupe's 30th anniversary season. The show runs thru Dec 26 at 506 Main St, FW. Tickets are $10-25. Call 817-338-4411.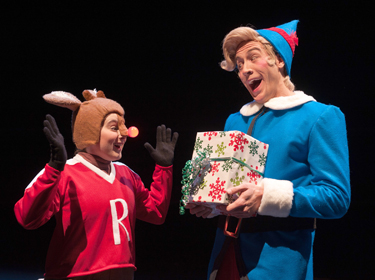 SAT ▪ 27
Welcome to the Island of Misfit Toys! The Rankin-Bass TV special Rudolph the Red-Nosed Reindeer has been a beloved classic since it first aired in 1964. Now Casa Mañana Children's Playhouse unveils a stage adaptation. The play runs Nov 26-Dec 23 at 3101 W Lancaster Av, FW. Tickets are $20-22. Call 817-332-2272.
SUN ▪ 28
On this Thanksgiving weekend, you can help the less fortunate and get a few laughs at the Phat Turkey & Can Drive at the Improv. Standup comics D. Ellis and Ms. Pat will provide the entertainment, and you can get in for a drastically reduced rate if you bring a donation of canned goods for the hungry. The show is Fri-Sun at 309 Curtis Mathes Way, Arlington. Tickets are $15, or $5 plus two items of canned goods. Call 817-635-5555.
MON ▪ 29
Once again, TCU's men's basketball team is overshadowed by their gridiron colleagues, but they'll be looking to make a push toward the Big Dance all the same as their season opens. Tonight they facing a USC team with similar aspirations. Tip-off is at 7pm at Daniel-Meyer Coliseum, 2950 Stadium Dr, FW. Tickets are $8-15. Call 817-257-7967.
TUE ▪ 30
Tonight is the opening of Cirque Dreams Illumination's holiday run at Bass Hall. Their current jungle-themed show played on Broadway during the summer, and now that entire cast travels with the cirque to perform for us. The show runs Nov 30-Dec 5 at 555 Commerce St, FW. Tickets are $22-49.50. Call 817-212-4280.