WED ? 19
Kim Ki-duk's 2005 drama 3-Iron does indeed feature a golf club used as a weapon, but otherwise the film is mostly a serene and sometimes funny contemplation of alienation in South Korea, based on the real-life story of a drifter who squatted in the uninhabited homes of vacationers, doing laundry and household chores while he was there. The film, part of the new semester's KinoMonda series, screens at 6:30pm at Sid Richardson Bldg, TCU, 2955 S University Dr, FW. Admission is free. Call 8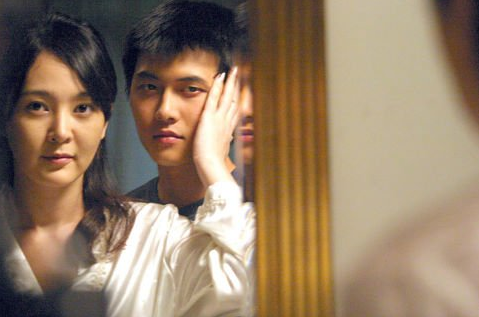 17-257-7292.
THU ▪ 20
It's a banner week for anime fans — not only is the second installment of the four-part Evangelion series running this week at Harkins Southlake, there's also Gantz, a live-action English-dubbed Japanese version of a popular anime series about people raised from the dead to battle alien invaders. The film screens at 7pm at various movie theaters. Check Calendar for locations. Tickets are $10. Call 213-639-6166.
FRI ▪ 21
It probably won't match last year's 100th-anniversary blowout, but this year's Django Reinhardt Festival at Arts Fifth Avenue, marking the 101st birthday of the French gypsy guitarist, is still an occasion worth marking with music and films. We're still waiting to see Sukiyaki Western Django be screened as part of the festivities. The event runs Fri-Sun at 1628 5th Av, FW. Tickets are $15-30. Call 817-923-9500.
SAT ▪ 22
Fort Worth Weekly has blogged recently about the financial troubles currently facing The Where House. Now you can do something about them by attending the Near South Side venue's Carnival fund-raiser. They'll have a freak show, a kissing booth, a bounce house, and other carnival games for your amusement. The event is at 8pm at 2510 Hemphill Dr, FW. Cover charge is $10.
SUN ▪ 23
New performing arts group alert! The women's chorus Project Eve is holding performances of music by Gustav Holst, Orlando di Lasso, and others in Dallas and Fort Worth this weekend to raise funds for the Genesis Women's Shelter and Safe Haven of Tarrant County. In addition, there'll also be instrumental interludes, poetry, and dance to go along with the music. The concert is at 7pm at Arborlawn United Methodist Church, 5100 Briarhaven Rd, FW. Tickets are $10-20. Call 214-523-2275.
MON ▪ 24
There's a new feature with the Fort Worth Stock Show and Rodeo this year; your admission ticket for the grounds will also get you in free with any of the three museums in the same complex (Fort Worth Museum of Science and History, Cattle Raisers Museum, and National Cowgirl Hall of Fame). Plus, if you're a member of one of those museums, you can get into the grounds for free. The stock show runs thru Feb 5 at Will Rogers Memorial Center, 3401 W Lancaster Av, FW. Grounds admission is $5-10. Call 817-877-2400.
TUE ▪ 25
You'll feel like going for a drive after seeing the Modern's new show, Road Tested. It's devoted to the artist Ed Ruscha, who's had exhibits at the Modern before. This one, however, focuses specifically on the abstracted paintings he's done that were inspired by gas stations and signs he saw while driving through the expanses of the American West. The show runs Jan 23-Apr 17 at 3200 Darnell St, FW. Tickets are $4-10. Call 817-738-9215.