Eddie Deen's Crossroads, in the shadow of Cowboys Stadium, isn't actually located near a crossroads. Unless, of course, you consider the intersection of Overpriced Parking and Horrible Traffic to be some kind of junction. The original Eddie Deen's concept is simple: four meats, four sides. Not dramatically innovative. However, the Dallas-based chain's been doing fine with this formula for more than two decades, and the new Arlington establishment is no exception.


Of the four meat choices, our table liked the jalapeño kielbasa the best. It was the spiciest, thanks to little studs of real jalapeño in the sausage. It was also the juiciest — the meat pops when you bite into it. It's not grease-running-down-your-chin moist, but there's a lot of, um, Vitamin G. The ranch-style beans were also jazzed up with nuggets of sausage and brisket, which made the side one of the meal's better offerings. Be advised: The sausage packs a bit of mouth after-burn so have a full glass of whatever you're drinking handy. (I counted six beers on tap, plus the standard array of carbonated beverages, tea, and lemonade.)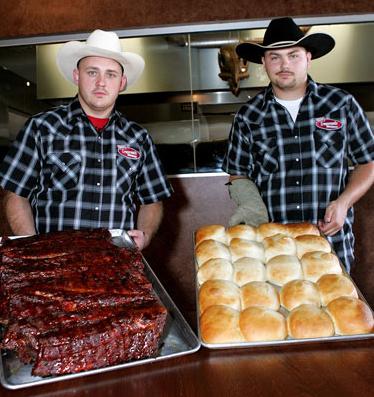 The traditional sliced beef featured an almost unbelievably gorgeous, cherry-pink smoke ring around the edges. The meat was on the lean side: not dry but just a little chewy. It wasn't melt-in-your-mouth tender, either, but the delicious smoky flavor permeated the meat. You really didn't need the sauce, but it was good if you opted for it.