WED · 20
Sometimes the movie theaters are full of deadheads watching bad movies, but tonight they'll be full of Deadheads watching The Grateful Dead Movie, a re-release of Leon Gast's 1977 documentary chronicling the iconic band's performances in San Francisco's Winterland Arena in October 1974. The film shows at 7:30pm. Check Calendar for locations. Tickets are $12.50. Call 213-639-6166.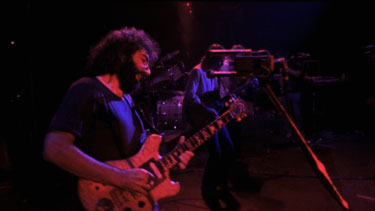 THU · 21
In a week when a deeply Muslim filmmaker's work is featured on our Film page, it seems appropriate that UTA will be welcoming Virginia Theological Seminary professor Hussein Rashid in a lecture called Everyday Art: Islamic Contribution to American Arts. The talk is at 6pm at UTA Architecture Bldg, 601 W Nedderman Dr, Arlington. Admission is free. Call 817-272-3291.
FRI · 22
John Barbata played drums for The Turtles, Jefferson Starship, and Crosby, Stills, Nash & Young. Now he's promoting his memoir, The Legendary Life of a Rock Star Drummer, in which he talks about his encounters with The Beatles, Elvis, Eric Clapton, and, um, Albert Einstein. He'll be in Fort Worth Saturday at Mr. E's Music (4786 Hulen Park Dr, 817-292-7614), but at noon today he'll be at Craig's Music, 115 E Spring St, Weatherford. Admission is free. Call 817-599-8021.
SAT · 23
Roller derby usually doesn't need an extra emotional edge, but the Dallas Derby Devils are giving it to us anyway for their season opener. The Assassination City Roller Derby's traveling all-star team, Special Ops, which represents Dallas in national events, will be here in Fort Worth to compete against a special squad of our roller gals. The mayhem starts at 6pm at NYTEX Sports Centre, 8851 Ice House Dr, North Richland Hills. Tickets are $13-15. Call 817-483-0237.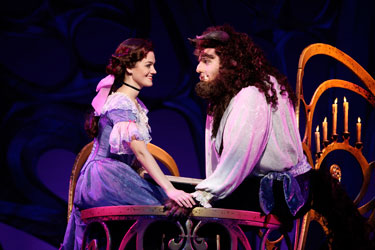 SUN · 24
There's nothing terribly edgy about the stage adaptation of the Disney musical Beauty and the Beast that's playing at Bass Hall this week. So why list it here? Well, it's better entertainment for kids than most of the movies currently out, and it gives us a chance to run a nice-looking picture on this page. The show runs thru Sun at 555 Commerce St, FW. Tickets are $33-71.50. Call 817-212-4280.
MON · 25
You can usually hear UTA's music ensembles at UTA, but tonight you'll have to troop all the way to Dallas to do that. It's for a good cause, though, as this gala performance benefits the school's music scholarship program and gives you a chance to hear these groups in the prestigious surroundings of Winspear Opera House. The concert is at 7:30pm at 2403 Flora St, Dallas. Tickets are $25. Call 817-272-2526.
TUE · 26
Mark Thistlethwaite's 12-part series of Tuesday lectures on People and Places in American Art winds to a close today with a talk summing up the artistic and historical cross-currents that affected this nation's art through the 19th century. The lecture is at 3pm at Amon Carter Museum, 3501 Camp Bowie Blvd, FW. Admission is free. Call 817-738-1933.