On Friday, Fort Worth Symphony Orchestra will launch its annual pre-season festival, this year saluting popular American composers Aaron Copland, Leonard Bernstein, and George Gershwin. Van Cliburn will appear as soloist Saturday night, not as a pianist but as narrator of Copland's Lincoln Portrait. Unlike the orchestra's regular subscription weekends that repeat the same program each day, the festival will offer three different concerts. Images from the Amon Carter Museum of American Art will serve as atmospheric backdrops to some of the Copland works, and FWSO conductor Miguel Harth-Bedoya will comment on the music during the programs.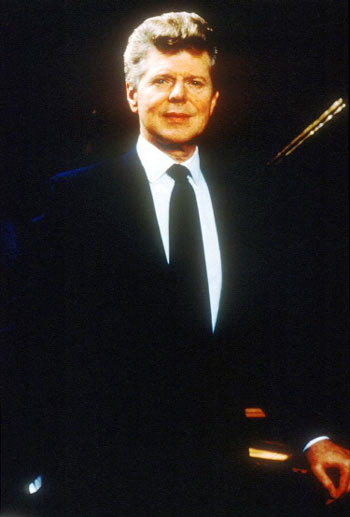 The suite from Copland's pioneering ballet Billy the Kid will open the festival Friday night, with selections from his Old American Songs also included. Baritone Jonathan Beyer is the scheduled soloist. More familiar to concert-goers will be performances of Bernstein's Symphonic Dances from West Side Story and Gershwin's An American in Paris. Gershwin's tone poem achieved international fame in the 1951 film of the same name starring Gene Kelly.
In addition to Lincoln Portrait, Saturday's concert will include Bernstein's Chichester Psalms and the Symphonic Suite from On the Waterfront. Gershwin's Porgy and Bess: A Symphonic Picture is also scheduled. Soloists include boy soprano Zachary Harrison and the Fort Worth Choral Society.
Sunday afternoon's program will feature Bernstein's Three Dance Episodes from On the Town, Gershwin's Rhapsody in Blue with Shields-Collins Bray as piano soloist, the Copland suite from his opera The Tender Land, and his Third Symphony. –– Leonard Eureka
Fort Worth Symphony Orchestra plays 7:30pm Fri-Sun at Bass Performance Hall, 555 Commerce St, FW. Tickets are $16-144. Call 817-665-6000.