As the calendar would have it, the 10th anniversary of the 9/11 terrorist attacks falls on a Sunday. Not that there would have been a shortage of commemorative events regardless of what day of the week it fell on, but the coincidence leaves you with a choice of 9/11 tribute events to attend.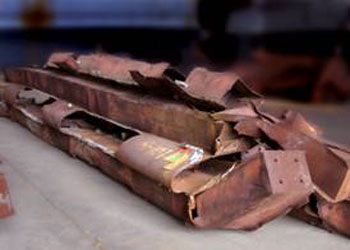 The earliest of them begins at 7:30 a.m., when the World Airline Road Race kicks off at Grapevine's Meadowmere Park. The annual 5K and 10K run to honor airline employees is run in a different city around the world each year –– this year it's being held in North Texas. At the same time, Unity of Arlington is holding a 9/11 Memorial Remembrance that also honors the anniversary of Gandhi's satyagraha (nonviolence) campaign. Fort Worth Museum of Science and History's 9/11 Tribute will begin at 8:45 a.m., the time of day when the terrorist attacks began. The museum will unveil a steel beam recovered from the wreckage of one of the World Trade Center towers, part of an exhibit devoted to the events.
Musical tributes will be held at both First Christian Church and Arborlawn United Methodist Church, the latter kicking off a series of classical music events this fall at Arborlawn. Arlington Master Chorale is also getting in on the commemorative concerts, offering what looks to be the day's best program, one that includes both the expected (Barber's Adagio for Strings) and the unexpected, such as Maurice Duruflé's soothing Ubi Caritas.
Finally, Arts Fifth Avenue holds a celebration that has nothing to do with the terrorist attacks but rather the performing arts organization's founding on Sept 11, 2001. An evening of dance, music, and theater might be a nice way to wind up this solemn weekend.
Check Calendar for times, locations, and ticket prices for these events.