The Big Bend area of Texas appears to be an inexhaustible source of inspiration for Texas artists. Artspace 111's current show takes in three artists who've been down that way, with Dennis Blagg's photorealist landscapes juxtaposed with Cindi Holt's more stylized ones. Meanwhile, Jim Malone eschews landscapes to depict the area on a smaller scale.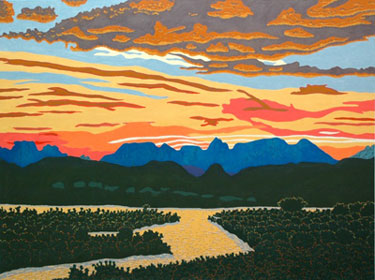 Big Bend Journey, thru Oct 10.
Artspace 111, 111 Hampton St, FW. 817-877-4920.