WED ▪ 5
Have yourself a Boogie Nights flashback at Roller Boogie, an evening of roller skating at The Where House under bright lights and disco balls. You can pretend your evening will end with you having sex with Heather Graham while Burt Reynolds and a bunch of sweaty guys film you. Or you can just enjoy the live music by Ishi, Ronnie Heart, and Gunga Galunga. The booties get moving at at 9pm at 2510 Hemphill St, FW. Cover charge is $10. Call 817-308-9762.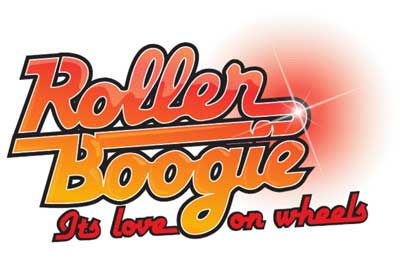 THU ▪ 6
Brandon T. Jackson stole a bunch of laughs a few years ago in Tropic Thunder as the secretly gay rapper-turned-actor who's the only voice of reason among a bunch of prima donna movie stars. Now he's bringing his stand-up comedy act to The Improv. The performance is Thu & Sat-Sun at 309 Curtis Mathes Way, Arlington. Tickets are $20.
Call 817-635-5555.
FRI ▪ 7
The 100th anniversary of Gustav Mahler's death falls this year, and Fort Worth Symphony Orchestra marks the occasion with a performance of his Fourth Symphony, a highly accessible piece that makes a great entry point for newcomers to the capacious universe of his music. The orchestra will also perform a contemporary piece, Sebastián Vergara's Awakening of the Species. The performances are Fri-Sun at Bass Performance Hall, 555 Commerce St, FW. Tickets are $11-79. Call 817-665-6000.
SAT ▪ 8
Telegraph Canyon, Skeleton Coast, My Wooden Leg, The Cleanup, Badcreek, Earthquake Country, and Sally Majestic are just some of the outstanding Fort Worth bands set to perform as part of Fort Worth South Inc.'s biannual Arts Goggle, when dozens of Near Southside establishments are transformed into live-music venues and art galleries for one night only. The event is 4-10pm at various locations, FW. Admission is free. Call 817-923-4313.
SUN ▪ 9
How can we resist a documentary about Muslim punk-rock bands? Taqwacore: The Birth of Punk Islam charts a musical genre that largely sprang from, of all things, a 2003 novel by Michael Muhammad Knight that inspired real-life musicians to form bands. The word "taqwacore," coined by Knight, comes partially from the Arabic word for "piety." This unique music film plays at 7pm at 1919 Hemphill St, FW. Admission is $3. Call 817-920-9665.
MON ▪ 10
What a week for Andrew Lloyd Webber fans! While The Phantom of the Opera plays at movie theaters (see: Calendar listings), Artisan Center Theatre puts on Joseph and the Amazing Technicolor Dreamcoat, an early biblical musical by Lloyd Webber and Tim Rice. The show runs Oct 7-Nov 12 at Belaire Theatre, 420 E Pipeline Rd, Hurst. Tickets are $9-16. Call 817-284-1200.
TUE ▪ 11
At 24 years old, Yuja Wang is still young enough to compete in the Van Cliburn International Piano Competition, but she's already famous enough not to need the exposure. The astonishingly proficient Chinese pianist will be here, playing a selection of early Scriabin (her interpretations of which are highly attractive) as well as Prokofiev and Liszt. The recital is at 8pm at Bass Performance Hall, 555 Commerce St, FW. Tickets are $15-90. Call 800-462-7979.