WED ▪ 12
Fans of German chamber music will be in clover when the Hugo Wolf Quartett visits TCU this evening. (The name is not a misprint — that's how the word "quartet" is spelled in German.) The Austrian ensemble will play music by Schubert and Schumann, but we're keenest to hear them play the seldom-heard string quartet by Wolf himself, a 19th-century composer best known for his vocal music. The recital is at 7pm at Ed Landreth Auditorium, 2800 S University Dr, FW. Tickets are $5-10. Call 817-257-7602.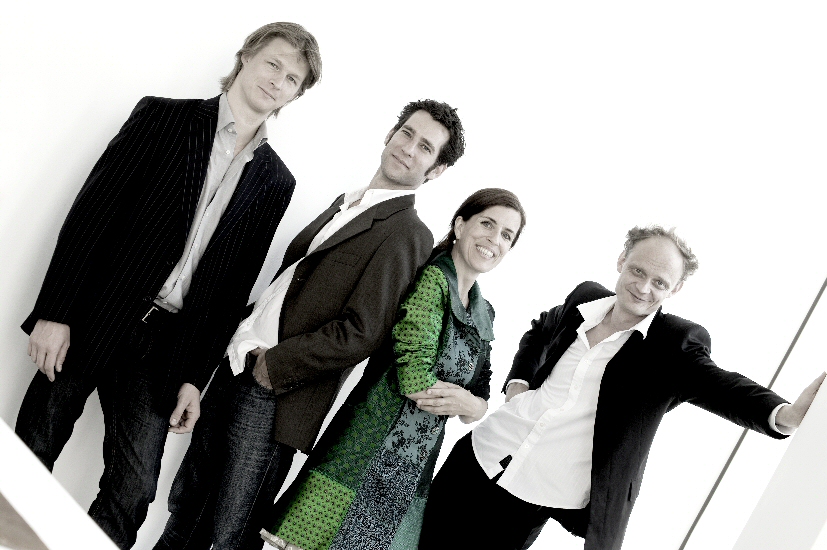 THU ▪ 13
The Parks Mall at Arlington goes upscale for an evening of shoppertainment, A Walk in the Parks. The event, strictly for adults over 21, features free wine and appetizers, live jazz, and specials from various stores inside the mall. The event starts at 6pm at I-20 & Cooper St, Arlington. Registration is free. Call 817-467-2757.
FRI ▪ 14
For whatever reason, every classical guitar organization is having a performance this week, in venues ranging from libraries and bookstores to the Modern. Matt Palmer comes to Texas Wesleyan University this evening, courtesy of Guitar Fort Worth, to play Joaquín Rodrigo and contemporary composers. The recital is at 7:30pm at Martin Hall, 1309 Wesleyan St, FW. Tickets are $10-25. Call 682-429-5482.
SAT ▪ 15
We have no shortage of celebrations of our area's Latin community to pick from throughout the year, but this year's Músicarte de Fort Worth offers the likes of Los Lonely Boys, A.B. Quintanilla, and Los Kumbia Kings as headliners. The outdoor festival has moved to the new outdoor venue Panther Island, which should draw some newcomers as well. The festival runs Sat-Sun at N Henderson & W Belknap sts, FW. Admission is $2-3. Call 817-625-5411.
SUN ▪ 16
The only surviving full set of George Washington's wooden dentures will be on display at Discover the Real George Washington, an exhibit at Fort Worth Museum of Science and History devoted to our nation's first president. With displays devoted to the first president's early careers in agriculture and business, this promises to be the biggest site of Washingtoniana outside of Mount Vernon. The show runs Oct 15-Jan 22 at 1600 Gendy St, FW. Tickets are $10-14. Call 817-255-9300.
MON ▪ 17
Masters of the Fiddle is the stage name of Natalie MacMaster and Donnell Leahy, the married Canadian couple who made their names separately in the fields of Celtic music and Irish dance. They've lately branched out into Cape Breton music as well, but the Gaelic stuff will still be the bread and butter of their show at Bass Hall this evening. The performance starts at 7:30pm at 555 Commerce St, FW. Tickets are $16.50-55. Call 817-212-4280.
TUE ▪ 18
A bit of local history comes to our movie theaters this evening along with the Rolling Stones. The concert film The Rolling Stones: Some Girls Live in Texas features footage of the legendary band playing in Fort Worth in July 1978. The nationwide broadcast includes many of the band's best-known songs and a recent interview with Mick Jagger remembering his experience in Cowtown. The film screens at 7:30pm at Regal Fossil Creek, 6100 N Fwy, FW and Movies 14, 301 W Rendon-Crowley Rd, Burleson. Tickets are $12.50. Call 818-761-6100.