Caravaggio! The very name quickens the pulse of art lovers who know the 17th-century Italian artist's canvases. His dramatically lit tableaux depict biblical scenes with characters in contemporary dress. The live models used for those characters were often beggars, prostitutes, and rent boys for whom the artist almost certainly had a taste.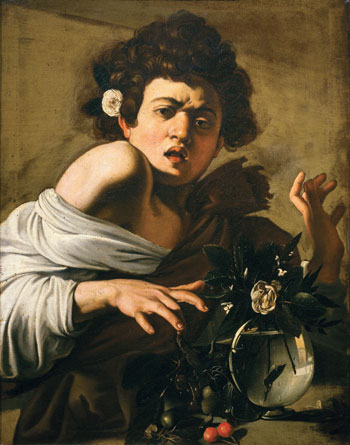 Despite this and a huge propensity toward lawless behavior, Caravaggio remained highly sought after by rich and powerful patrons throughout his short life. This was likely because of his naturalistic rendering of shadows, fabric, and human bodies, as well as the naked emotions and sharp characterizations that bring his paintings to such vivid life.
Ten of the master's paintings are in the Kimbell's new show, Caravaggio and His Followers in Rome, along with works by the likes of Rubens, La Tour, Jusepe de Ribera, and Orazio Gentileschi. Though Caravaggio was largely forgotten after his death until the 20th century, he had a profound influence on the artists who came immediately after him. The show, whose works are borrowed from more than 50 museums and collections from around the world, will be the second-largest Caravaggio show in American history. It will also be the only place in the country where you'll be able to see these astonishing pieces of art.
Caravaggio and His Followers in Rome runs Oct 16-Jan 8 at Kimbell Art Museum, 3333 Camp Bowie Blvd, FW. Admission is $5-16. Call 817-332-8451.