Well-regarded in his usual job as associate conductor of the Philadelphia Orchestra, guest conductor Rossen Milanov takes the podium for this weekend's Fort Worth Symphony Orchestra concerts, and he'll be performing a nice-looking program of music.


The centerpiece is Rachmaninov's Second Symphony, a work that's best known to listeners of a certain age for its third movement, the theme of which Eric Carmen turned into the pop hit "Never Gonna Fall in Love Again." It's a lovely phrase, but the work as a whole displays the orchestral abilities of a composer who's better known for his piano music.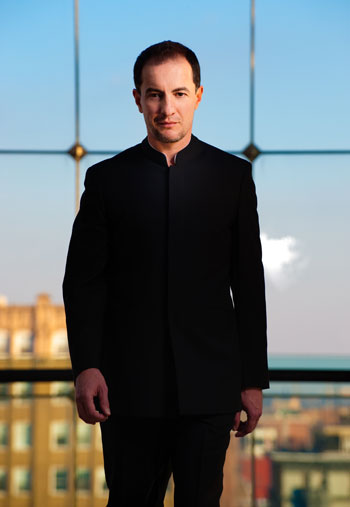 Hornist Mark Houghton is soloist for Richard Strauss' Horn Concerto, a splendid showcase for an instrument that doesn't often get a solo turn despite its ringing, noble sound. The most attractive item on the program, though, is John Adams' The Chairman Dances, a splashy, bounding, gleaming "foxtrot for orchestra" that was expanded from an interlude from the composer's opera Nixon in China when Chairman Mao and his wife reminisce about their youthful days dancing together. Minimalist music isn't generally known for its charm, but this propulsive 13-minute piece is pretty much irresistible.
Fort Worth Symphony Orchestra plays Fri-Sun at Bass Performance Hall, 555 Commerce St, FW. Tickets are $10-79. Call 817-665-6000.