WED ▪ 14
Texas Family Musicals is ringing in the season with a production called Christmas at the Movies, a tribute to music from famous holiday-themed films. We're not sure precisely which films they're saluting, but we're pretty sure Bad Santa isn't on their list. The show runs thru Sun at Palace Theatre, 300 S Main St, Grapevine. Tickets are $28-35. Call 817-573-9191.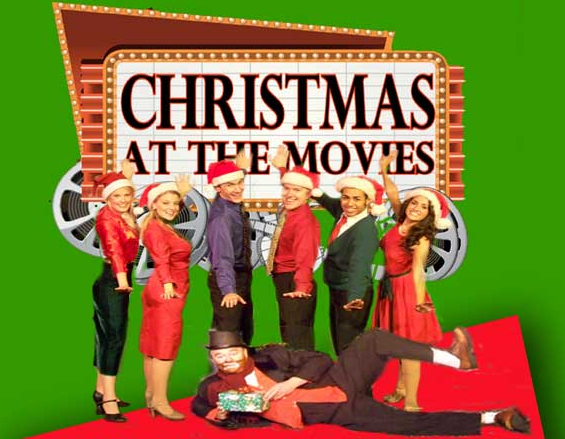 THU ▪ 15
One of the finest writers in Soviet Russia, the short-lived Mikhail Bulgakov frequently enjoyed the favor of Joseph Stalin but also was prey to the dictator's whims. The relationship between them is the subject of John Hodge's blackly comic Collaborators. National Theatre Live broadcasts its production, starring Alex Jennings and Simon Russell Beale, at 2pm & 7:30pm at Modern Art Museum of Fort Worth, 3200 Darnell St, FW. Tickets are $10-18. Call 817-923-3012.
FRI ▪ 16
Werner Herzog's newest documentary Into the Abyss is winning raves for its look at Texas' capital punishment system. This being a Herzog film, it opens with a minister telling a story about almost killing a couple of squirrels, and it's funny, riveting, and unexpectedly moving. The film plays Fri-Sun at Modern Art Museum of Fort Worth, 3200 Darnell St, FW. Tickets are $6.50-8.50. Call 817-738-9215.
SAT ▪ 17
Fort Worth Public Library's Dickens of a Holiday celebration may not have a Muppet film like last year, but you can have your picture taken with a live reindeer as well as enjoying crafts, storytelling, face-painting, and live music by the Fort Worth Youth Orchestra and the Dorothy Shaw Bell Choir. The event is at 1pm at 500 W 3rd St, FW. Admission is free. Call 817-392-7745.
SUN ▪ 18
If you prefer your holiday festivities with a Latin tinge, you should head over to All Saints Catholic Church of Fort Worth. They'll be hosting a Latin American Christmas Concert that includes music and dance from eight countries as far south as Argentina. The concert is at 7:30pm at 214 NW 20th St, FW. Admission is free. Call 972-661-2764.
MON ▪ 19
Considering how dull the cinematic versions of the Chronicles of Narnia stories have become, perhaps Kids Who Care can improve on those when they stage Narnia, a musical based on C.S. Lewis' famed fantasy novels. The play runs Dec 16-22 at Fort Worth Community Arts Center, 1300 Gendy St, FW. Tickets are $5-18. Call 817-737-5437.
TUE ▪ 20
If you're looking for a breather from holiday-themed entertainment, Bass Hall takes a breather from The Nutcracker to host Lyle Lovett & His Acoustic Group, which includes both past and present members of His Large Band that'll give his old favorites a different sound. The show starts at 7:30pm at 555 Commerce St, FW. Tickets are $44-132. Call 817-212-4280.